Broderick overwhelmed by Carlow support
October 16, 2018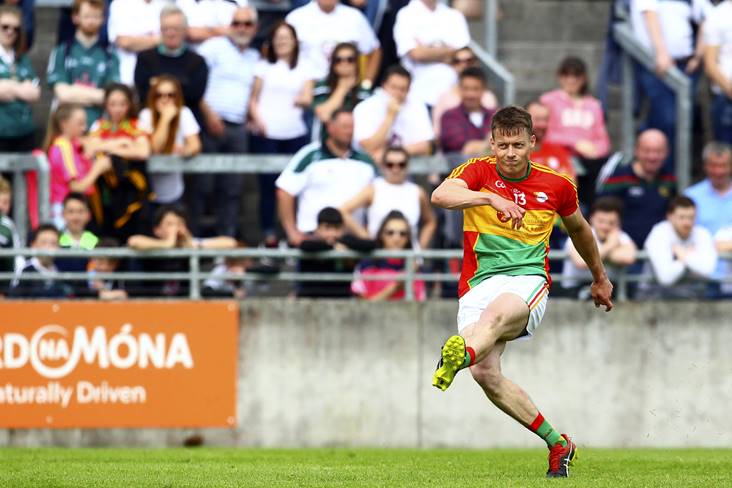 Carlow's Paul Broderick scores a free.
©INPHO/Ken Sutton.
Paul Broderick says he has been overwhelmed by good wishes from Carlow supporters since receiving an All Star nomination.
Broderick is the first Carlow man in 24 years to make the shortlist, but the free-scoring attacker deflects the credit to the Barrowsiders' management team:
"Going back four or five years there wasn't a hope that any Carlow player could have gotten an All-Star nomination," the Tinryland clubman told The Irish Independent.
"There weren't structures in place for players to be recognised because we weren't playing to a certain level.
It's a credit to the current management that Carlow players are now being looked at in that way. That's only through winning promotion and beating Kildare. That doesn't happen by chance.
"Carlow is a small place and the messages I've gotten from people that I know who go to these games and love Carlow football, their support has just been overwhelming to be honest."
Most Read Stories