Donoghue slams fixture schedule
July 09, 2018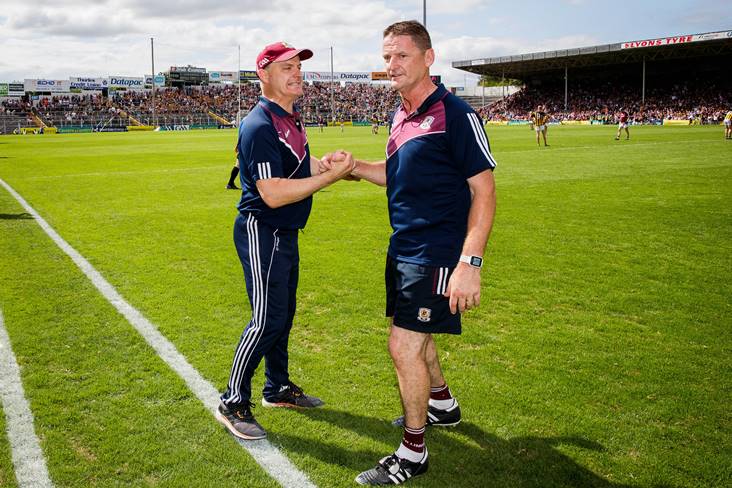 Galway manager Micheall Donoghue celebrates at the final whistle.
©INPHO/Ryan Byrne.
Galway manager Micheal Donoghue had a go at the GAA fixture-makers after the All-Ireland champions successfully retained their Leinster SHC final title.
The Tribesmen won a thrilling replay in the Thurles heat and Donoghue had sympathy for vanquished opponents Kilkenny who must regroup quickly for their third game in 14 days against Limerick next weekend.
"It's hard for any team to come out three weeks in-a-row. You think when the fixtures were made, was there any allowance made for a draw?" he asked.
"In fairness, the GAA would have nothing without the players and the players are the most integral part of it. Even with the weather we've had, putting the match on at 3 o'clock... what was wrong with putting it on at 5 o'clock this evening with the players' welfare in mind?"
Galway took some flak in the wake of the drawn encounter, but Donoghue said it never bothered them.
"I've said it many times, this group doesn't care what's said outside of the group," he stressed.
"We can't control that, we just try to control what happens in Athenry when we're training. What's said about us, what's wrote about us is irrelevant, we're just always trying to get the performance and anything said outside of the group we can't control.
"These guys always draw from the good and bad experiences, and we just had to draw a line under it pretty quickly. We obviously did our recovery analysis on it."
Most Read Stories