Davy delight at facing Galway
March 14, 2018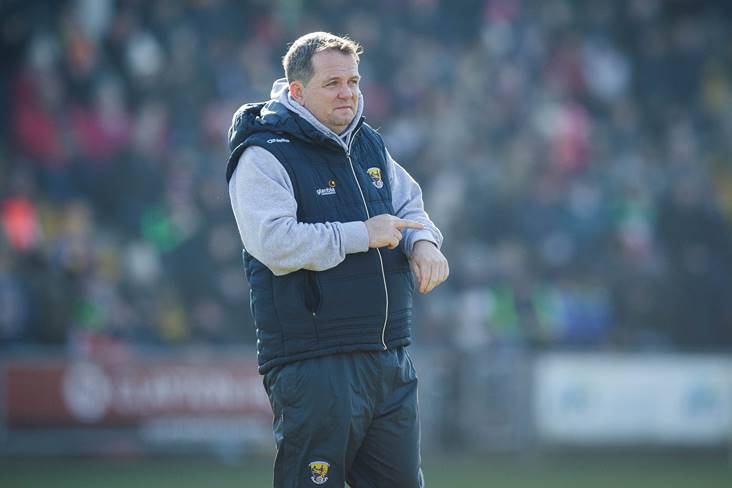 Wexford manager Davy Fitzgerald.
©INPHO/Ryan Byrne.
For some managers, facing the reigning All-Ireland champions would be a daunting task, but not so, for Wexford manager Davy Fitzgerald who is 'delighted' to be facing Galway in Sunday's NHL quarterfinal.
The sides meet following the conclusion of the group stages last weekend pitted the pair against each other in a repeat of last year's Leinster SHC final.
Galway stuttered through 1B and lost out to Limerick for a place in 1A next year, but Fitzgerald feels that they are improving with each game as they look to reach championship pace.
Speaking to the Wexford People, Fitzgerald stated that he was pleased to face the Tribesmen at Innovate Wexford Park, just as they will do in the Leinster SHC later in the year.
"I'm delighted we are playing them. I think they're starting to pick up. I think they are starting to come back. I wish we met them a few weeks ago when they weren't as good," said Fitzgerald.
He added: "We've Galway next weekend, and you know what, fair play, we have them down in Wexford Park. They have two trips down to us this year, so it will be interesting for them."
Most Read Stories