Quaid releases players
March 14, 2018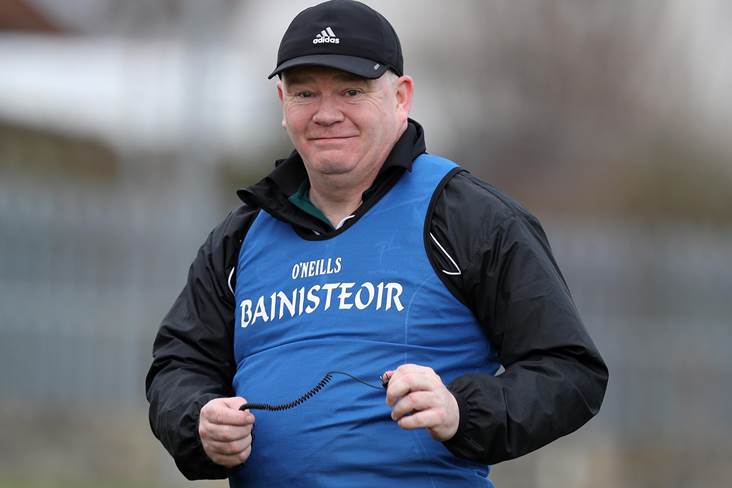 Kildare manager Joe Quaid.
©INPHO/Presseye/John McIlwaine.
Kildare manager Joe Quaid has told his players to go back to their clubs for a couple of weeks following their relegation to NHL 2B for next year.
The Lilywhites lost out to London last weekend in a must win game and now they face back into the hurling league's fourth tier for the 2019 campaign.
Despite this, Quaid is adamant that their cause has not changed as the Christy Ring Cup has been their target right from the start of the year.
But, first the Limerick native revealed to the Kildare Nationalist that he has told the players to take a break from the inter-county scene for a fortnight or so.
"The lads need a break. I said to them in the dressingroom after the game to take a couple of weeks off, go back to their clubs and forget about the county, come back rejuvenated," said Quaid.
"Our goal for the year hasn't changed. Yes, it would have been nice to have won a match or two in the league but it's over now; the next league match we play now is next year, so there's no point dwelling on it.
"The big thing is to get back to basics, get back to hard training and work hard and get them fit, because we purposefully didn't have them hopping off the ground so far."
Most Read Stories