Mags D'Arcy joins Wexford senior hurlers' backroom team
March 06, 2018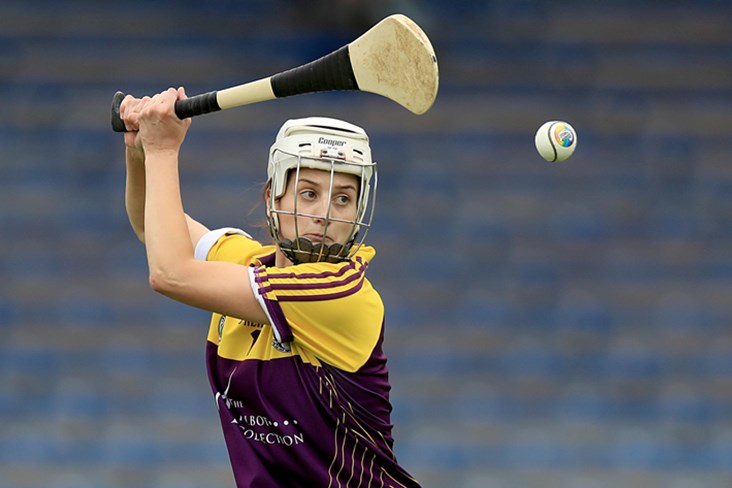 Mags D'Arcy is Wexford senior hurlers' new goalkeeping coach
Four-time All-Ireland camogie winner Mags D'Arcy has been appointed as the new goalkeeping coach for Wexford's senior hurling team.
D'Arcy, who is currently injured and hasn't yet ruled out a return to her county's camogie side, confirmed today that she has been part of Davy Fitzgerald's backroom team for the past five weeks.
Speaking at the 'Liberty Insurance Women in Sport, The Next Chapter' symposium in Croke Park earlier today, the two-time All Star commented: "I've known Davy over 13 years now and we have been in regular contact since he took up the role with Wexford.
"He approached me about working with the county team two months ago and I officially began working with the squad in the last five weeks.
"In that time I've really enjoyed doing one-on-one work with the individual players. I've had nothing but respect and have learned more in the last couple of weeks about professional coaching than 15 years of playing camogie."
The St Martin's native made her debut for the Model County in 2003 and was a key member of the All-Ireland winning sides of 2007, 2010 and 2011.
Now 30, she earned her first Wexford senior camogie championship crown with Martin's last winter and is widely regarded as one of the finest goalkeepers to have ever played the sport.
Most Read Stories