"They're not drinking, they're not eating crap"
February 06, 2018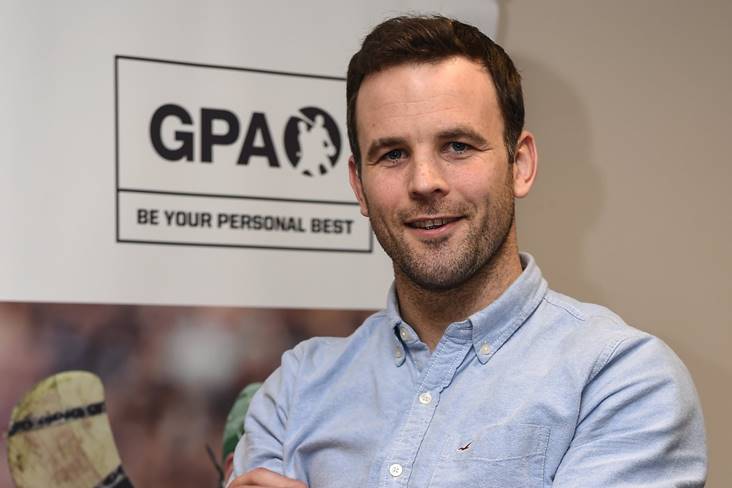 GPA President David Collins © @gaelicplayers
David Collins says GAA players are being trained too hard and feels that urgent change is needed.
GPA President Collins represented Galway for 13 seasons and will represent Liam Mellows in Saturday's All-Ireland club SHC semi-final against holders Cuala. He told The Irish Independent:
"The times have changed from when I started off. Players are not unfit any more. They are not unfit throughout the year, so I don't think that need for six days a week, seven days a week training is required. It's going to be a major issue going forward.
"It is crazy and in my own eyes I don't think there's any need for it. To be training a fella when he's 21 years or age or 20 years or age in a dogging sense and you know he's going out playing intercounty that weekend, there really is no need, you need sharpening.
"We're going up against Con O'Callaghan the next day, he's so well managed. He's not being dogged, he's fit and he's healthy all the time. That's where it's going to have to go. Managers are going to have to buy into it and get on board.
"Players are dedicated, they've shown their dedication to the cause really and there's no messing with them any more, they're not drinking, they're not eating crap."
Most Read Stories