Clifford is ready for senior, says Murphy
January 19, 2018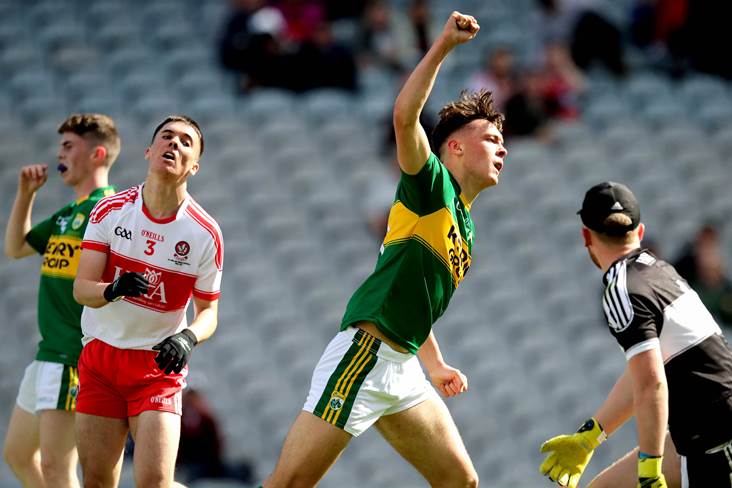 Kerry's David Clifford celebrates after scoring a goal against Derry.
©INPHO/Ryan Byrne.
Michael Murphy says David Clifford is ready to make his mark for the Kerry seniors.
The 2012 All-Ireland winning captain, who made his Donegal senior debut as a 17-year-old back in 2007, believes the underage sensation will be well able to look after himself at senior level.
"He's 6'3 or 6'4 and aye, you would think he's ready," Murphy told the Irish Mirror at the launch of the 2018 Sport Industry Awards
"But you don't know, it's a different physicality and at senior level it's a more aggressive physicality. You have defenders that are just supreme athletes, they're teak-tough and they're battle-hardened.
"But I think what he has and how the game has gone...it's gone back a hell of a lot now to teams being at a certain physical level now and players are all at a certain physical level, give or take a few freaks here or there.
"So it's who has the footballing ability now to work things out and do damage and that's certainly what he has."
Most Read Stories