"I completely disagree with drink bans"
January 10, 2018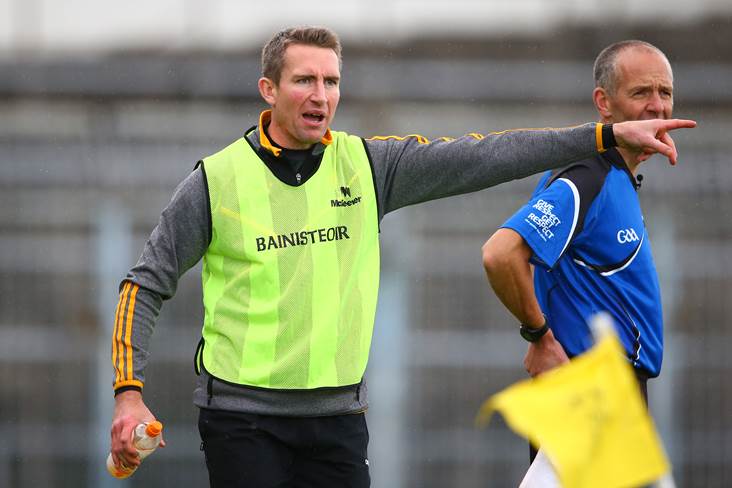 Eddie Brennan as Kilkenny manager.
©INPHO/Cathal Noonan.
Eight-time All-Ireland winner Eddie Brennan believes that drinking bans in the GAA are counter-productive.
Speaking on 2FM's 'Game On' programme, the Kilkenny legend agreed with some of the recent comments from Tipperary's Kieran Bergin and Meath's Joe Sheridan by stating that the scale of commitment expected from inter-county players these days has become too enormous.
"If you turn around and tell adults that you can't drink for six months, then you have a problem before you even go near kicking a football or playing hurling," Brennan stated on the imposition of drinking bans on players.
"I completely disagree with drink bans. When I played for Kilkenny, Brian (Cody) trusted us enough to have a couple of pints at a suitable time.
"And that's what it's all about - having a couple of pints at the right time. Players are intelligent enough, I think, not to drink before major matches.
"Such bans can lead to binge drinking and fellas going off the rails after being wound up so tight. There is that rebellious streak in us and with it a common response of 'you won't tell me what to do'.
"I can totally understand the annoyance felt by amateur players when it comes to socialising and winding down and what they see in other sports."
Most Read Stories