Bergin blasts 'absolutely ridiculous' level of commitment that is demanded from players
January 06, 2018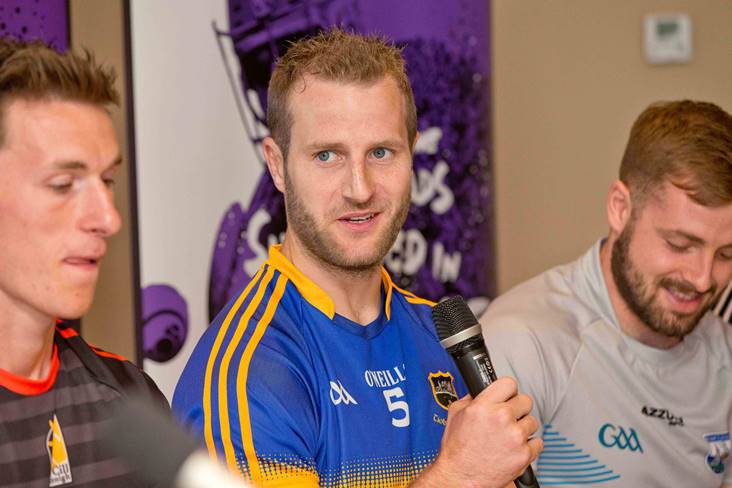 Tipperary's Kieran Bergin ©INPHO/Morgan Treacy
Life as an inter-county hurler is not all it is cracked up to be according to 2016 Tipperary All-Ireland winner Kieran Bergin.
In an eye-opening interview in today's Irish Daily Star, the Killenaule clubman reveals: "If I was back and I was 18 again, I would not have chosen hurling."
It's a statement that should set alarm bells ringing in GAA officialdom as he cites the demands that are being placed on players nowadays as one of the main reasons why he would turn his back on the small ball code.
"The level of commitment they are asking is basically give up drink for the entire year. No other sport is asking you to do that. If I was 18, you want to socialise, and someone says we have a game in eight or 10 weeks, we have to get off the beer.
"It's absolutely ridiculous. It's like, 'don't press the red button'. Rugby players, I know they are full time. They can afford to go to the sauna in the morning and sweat it (alcohol) out of them.
"But I've often been out in Dublin and seen the rugby players out at four and five in the morning, and a Heineken Cup game the next week - drinking and smoking."
The 31-year-old - who quit the Premier County hurling squad last April - touched on a number of subjects during the course of the interview including the growing divide between the inter-county and club scenes as well as the difficulties attached to juggling college or career commitments with representing your county.
"The days where you get an oul handy job as a sales rep or selling insurance are over.
"People don't care any more that you are an inter-county hurler - they care that you have to take off at half four or five, and you have to take random days off for training camps.
"In 2015 we must have had five or six training camps and you have to take the Friday off.
"You can't turn around to the County Board and say, 'well, I want the expenses for my day's work'. You just won't get it. It's hard enough to get your expenses for miles as it is."
Most Read Stories