Laffan: we're devastated
December 06, 2017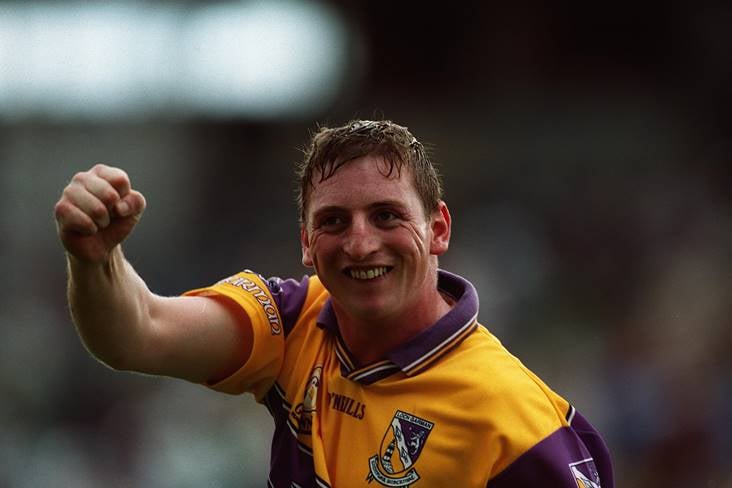 Wexford's Gary Laffan.
©INPHO/Lorraine O'Sullivan.
Glenealy manager Gary Laffan admitted that they were left devastated following last weekend's Leinster club IHC final defeat to Kilkenny side St Patrick's Ballyragget.
The Wicklow senior champions almost caused one of the greatest  shocks in hurling as despite being massive outsiders to lift the title, they pushed the Kilkenny side all the way.
It took a few late scores for St Patrick's to come from behind and win the game by the narrowest of margins, and in doing so delivered a cruel blow to all involved with Glenealy.
Laffan was lost for words in order to describe the hurt they felt, but he did stress to the Wicklow People that some of the decisions given against them were questionable.
"We're devastated to be honest. I felt we were the better team on the day, not taking anything away from Ballyragget, they are a serious team, but on the performance from this game I felt we were the better team. Maybe their little bit of craftiness probably took it away from us in the end.
"I thought a few of the 50/50 chances when we were two or three points up went against us and, you know unfortunately, the smaller teams and the smaller counties, these breaks always seem to go against them when these games are tight.
"I don't know why this always seems to happen to be honest with you, I just don't know. Look, we're devastated. As I said, those little breaks near the end, another day I don't think they would have got frees from them.
"Look, we can blame nobody. I'm so proud of the boys, they've put in such a serious effort all year, they have a serious way of going about themselves, serious pride in what they do, from that point of view, we're delighted, but look, we're devastated, that's the only thing I can say."
Most Read Stories