Regan plotting his own club's downfall
December 02, 2017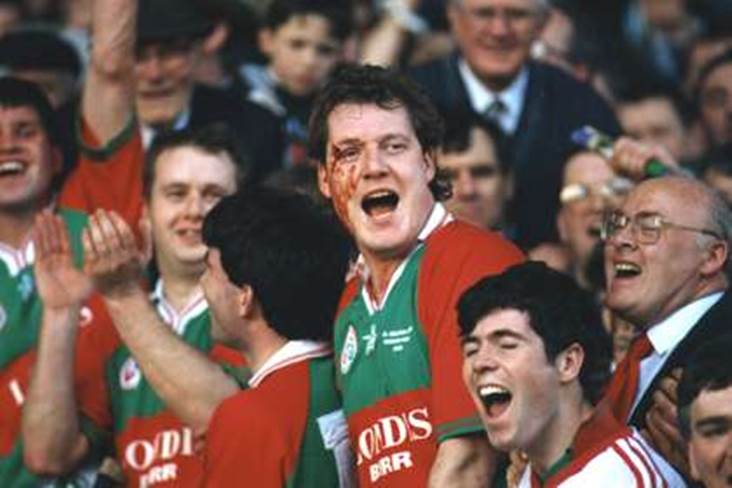 Former Offaly great Daithi Regan celebrates another All Ireland club success with Birr.
Daithi Regan will find himself in an unusual position at today's Offaly U21HC final in Banagher.
The Birr and Offaly great will manage Ballinamere against St. Brendan's, which is an amalgamation of Birr, Carrig & Riverstown and Crinkle. Regan linked up with fellow Offaly All-Ireland winner Michael Duignan to manage Ballinamere to back-to-back MHC 'A' titles in the past two years, and isn't fazed about plotting the downfall of players from his home club.
"It means absolutely nothing," he told the Tullamore Tribune.
"I would know all these lads. I was involved with them with Gary Cahill when they were younger when my own lad would have been playing. They are his age group. Gary has been with them since they were kids, a mirror of Michael Duignan being with the Ballinamere group since they were kids.
"Gary is their biggest asset in many ways. I rate Gary very highly especially with this bunch. In relation to who we are playing, it means nothing to me that it is Birr we are playing."
Most Read Stories