Pic: UFC Champion Khabib wears Kilkenny jersey in training
August 14, 2019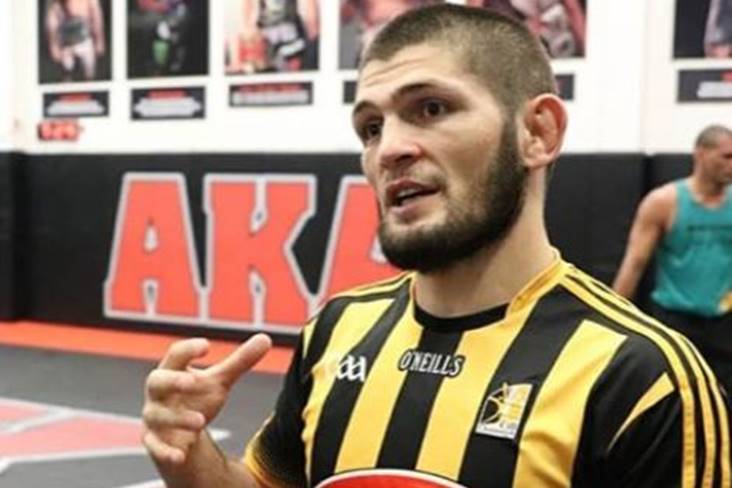 UFC Lightweight Champion Khabib Nurmagomedov wears a Kilkenny jersey.
UFC Champion Khabib Nurmagomedov has nailed his colours to the mast ahead of Sunday's All-Ireland SHC final between Kilkenny and Tipperary!
The Russian, who submitted Conor McGregor in the Octagon last October to retain his lightweight title and is currently preparing to fight Dustin Poirer next month, has been wearing a Kilkenny jersey during training.
A sparring partner for the 'The Eagle', Kilkenny MMA fighter Myles Price posted pictures of himself with Nurmagomedov in the iconic black and amber stripes on Instagram with the caption: "Hon the cats!!"
Most Read Stories