O'Neill disappointed by missed chances
June 12, 2019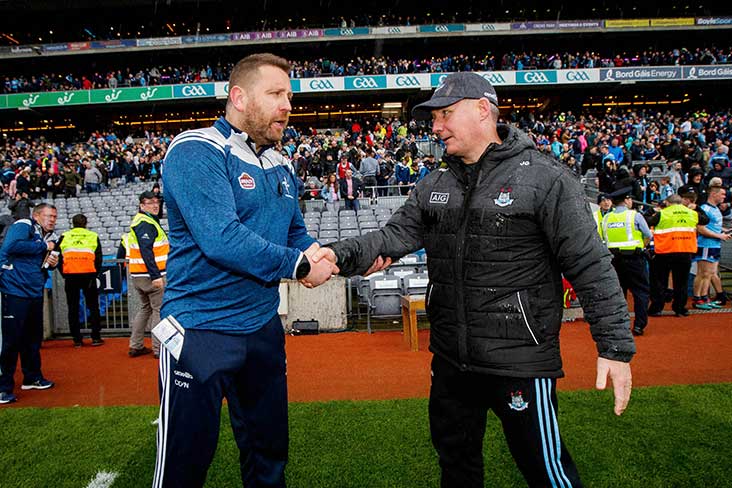 Kildare manager Cian O'Neill with Dublin manager Jim Gavin
Kildare manager Cian O'Neill admits that a team cannot afford to miss gilt edged chances against a side like Dublin.
The Lilywhites suffered a 15-point defeat to Dublin in the Leinster SFC semi-final last weekend, but there was only four points between the sides at the break.
Kildare had a number of decent chances both for points and goals, which they didn't take and O'Neill admitted to the Leinster Leader that you just can't afford to do that against a side of their calibre.
"We were playing a high quality team, who executed ruthlessly and effectively and you have to give them full credit for that but, obviously I'm biased, but I felt the 15 point margin does not reflect the match, especially when you take into account the chances we created throughout the game but at the end of the day if you are going to defeat Dublin you just have to take every single chance you create and at the end of the day I feel that was the difference between the two teams; Dublin took their chances, we didn't," said O'Neill.
Most Read Stories