GAA President rejects claim that money is the reason for Dublin's dominance
June 12, 2019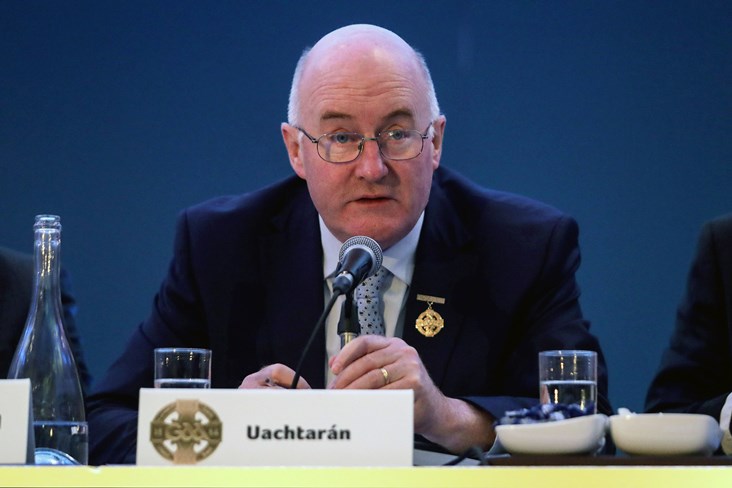 GAA President John Horan during 2019 Congress
The secrets of Dublin's football success are "voluntary effort and a games programme", according to John Horan.
The GAA President disputes the theory that money has laid the foundations for Jim Gavin side's monopoly of the gaelic football championship.
"If anyone made a close examination of the Dublin senior teams you'd find out that an awful lot of the work that's going into the underage structure is being done by voluntary people and not by the paid coaches," the Na Fianna clubman commented to the Irish Independent.
"Dublin's success - a lot of it is based on voluntary effort and a games programme. Yeah, we do have the [paid] coaches going into schools and that is a benefit, but that project is 50 per cent funded by the clubs. Schools are the predominant area in which the paid coaches work and they work not alone in hurling and football but in camogie and ladies football as well."
The drop in attendance figures (only 36,000 turned up for last Sunday's Leinster SFC semi-final double-header at Croke Park) isn't something that Horan is overly concerned about.
"You get these fluctuations. In my term as chairman of Leinster Council the hurling attendances were small and this weekend we've two sell-outs in Parnell Park and Wexford Park. These things go in cycles and I'm quite sure with the obvious improvement that's coming in both Kildare and Meath that Leinster will come back in time to be competitive."
Most Read Stories