Connolly urged to 'f*** the begrudgers' and return
March 15, 2019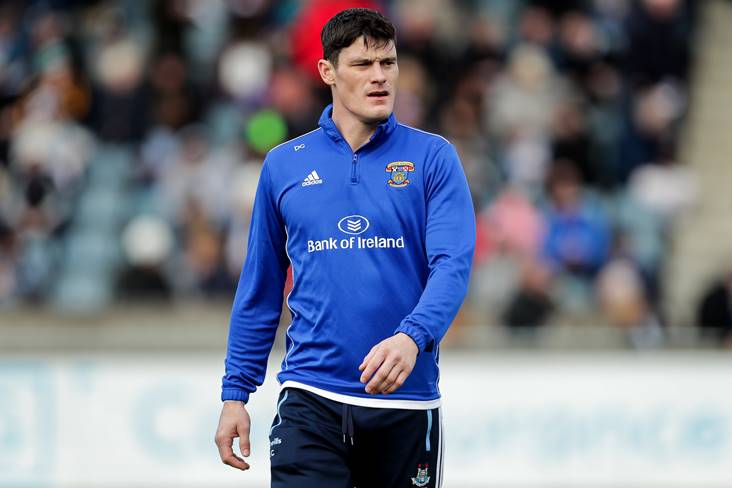 St Vincent's Diarmuid Connolly warms up. ©INPHO/Laszlo Geczo.
Former Dublin goalkeeper John Leonard has urged Dermot Connolly to pay no heed to the begrudgers and rejoin the Dublin football panel.
Despite not having played for the Dubs in over a year, many supporters are still clinging to the hope that the St Vincent's clubman will return to spearhead the 'drive-for-five'.
If I was Diarmuid Connolly, I would focus on this year ahead. F*** the begrudgers, the media hacks talking sh** and the ignorant keyboard warriors. I would focus on getting that passion back in the heart. It is there. It is just waiting to be lit," Leonard wrote on The Sports Chronicle.
"The vast majority of GAA fans want to see him back playing that attacking football that makes young boys and girls dream.
"There will be time for the travel. There will be time for the women and the dollars and the rest. Come back and lead the young Dubs on the march for Sam. Some day they will want you for Dancing with the Stars. Some day they will be asking you to be a pundit.
"Some day you will be living in a far flung town in your forties with a greying beard, a jiggly gut and a receding hairline. Some day you will look back and wonder if it was all a dream."
The author of the award-winning sports book 'Dub Sub Confidential' added: "Life is too short to waste. It moves too quickly to think that you can succeed being half assed about it. If you are going to take a break from it all, then take a proper break! Do it in style. Take it from someone who knows how to waste those precious prime years of your life!
"Commit to it."
Follow the hoganstand.com match tracker this weekend for live coverage of the Allianz Football and Hurling Leagues, as well as the All-Ireland club senior finals at Croke Park.
Most Read Stories