O'Neills sold more Galway jerseys than any other this year
December 07, 2018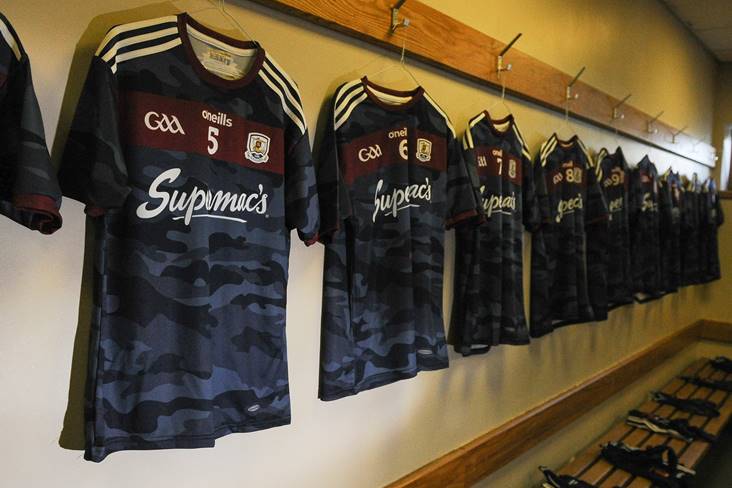 The camouflage-style Galway away jersey. ©INPHO/Tommy Grealy.
Galway was the best-selling GAA jersey in 2018.
Sportswear manufacturers O'Neills have revealed that more than 20,000 Galway jerseys were sold, with the county's alternative camouflage-style shirt helping to boost sales.
Limerick's All-Ireland hurling success led to a dramatic increase in sales of their jerseys, while the Paul Galvin-designed Kerry jersey was also a big hit with fans. Dublin, Mayo, Armagh and Derry jerseys also sold well, with sales of Dublin jerseys not as strong as expected.
"This is down to some apathy as Dublin have won four All-Irelands in-a-row now," O'Neills finance director Paul Towell said in the Irish Daily Star.
Accounts for 2017 show that the Dublin-registered O'Neills firm, Balbriggan Textiles Ltd, posted a pre-tax profit of €1.58m, while O'Neill's company in Northern Ireland, O'Neills Irish International Sports Ltd, posted a pre-tax profit of £1m (€1.12m).
Most Read Stories