Ireland captain planning GAA return
June 13, 2018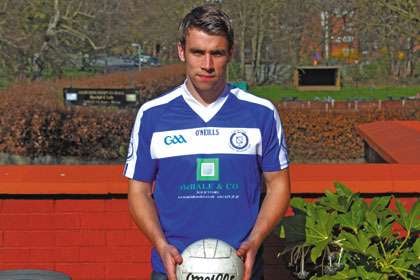 Seamus Coleman
Republic of Ireland soccer captain Seamus Coleman has reiterated his desire to play Gaelic football again.
The Everton full back, who togged out for St Catherine's and Killybegs in Donegal before joining Sligo Rovers and subsequently beginning his Premier League ad international soccer journey, says he'd like to play some more GAA club football before hanging up his boots:
"In terms of sporting ambitions, I'd like to go back and play Gaelic at some stage, just for my local team," he is quoted in The Irish Daily Star. "There is a plan to move home and I'll want to keep myself fit.
"Obviously, I'm not going to come back early to play Gaelic. I'm going to play as long as I can over in England, but it's something I'd like to do. I'd like to train like I used to back in the day - Tuesday and Thursday evenings with friends that I grew up with. That's something I'm looking forward to.
"By that stage, I wouldn't be an end-to-end midfielder or anything like that. I played in the half-back line when I was playing. Hopefully I'll be fit enough to play some kind of part in it. I'll see how it goes."
Most Read Stories