Strength in depth pleases Walsh
May 16, 2018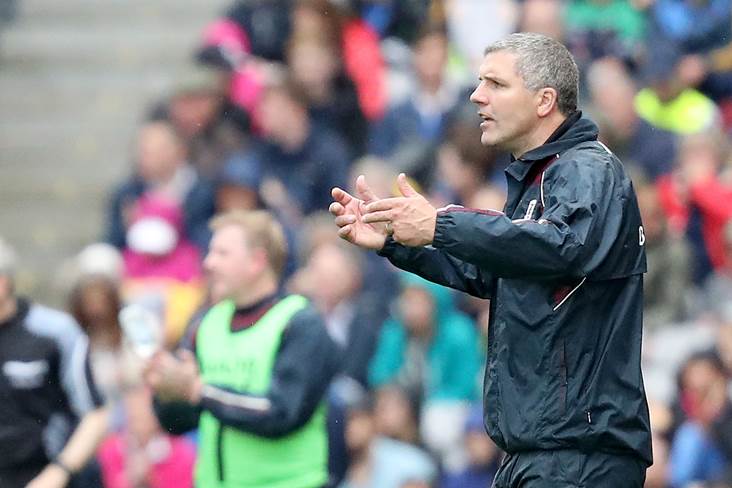 Galway manager Kevin Walsh.
©INPHO/Oisin Keniry.
Galway manager Kevin Walsh feels that his bench played a huge part in grinding out a hard earned win against Mayo in the Connacht SFC quarterfinal last Sunday.
In what can only be described as a dour affair which saw both sides play a defensive brand of football, it was Galway that got over the line thanks to a late Johnny Heaney goal.
The sides were evenly matched throughout and even the loss of former captain Paul Conroy did little to change the balance of the game.
And Walsh put this down to the players that were introduced during the game and even one player that was brought back on having been substituted earlier in the game.
"Sean Kelly, Eamonn Brannigan and even Adrian Varley who carried the ball up that made the goal, and obviously Tom Flynn coming back on to win vital balls and got a point himself," Walsh told the Western People.
"We're trying to instil that it's not a case of being disappointed when you don't make a team or you're taken off. It's just about doing your best for the team or when you're taken off doing your best for the time you're there and shaking the other man's hand."
Most Read Stories