Larry McEntee is still playing 43-years after his first adult game
May 15, 2018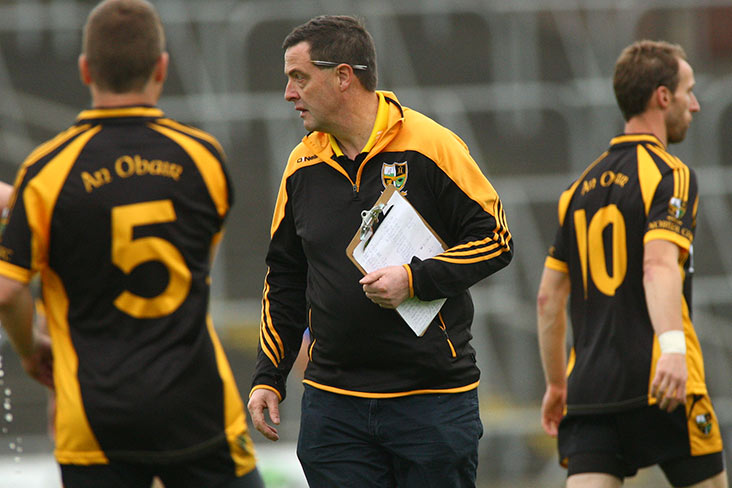 Nobber's Larry McEntee
When Nobber have needed someone to answer the call over the years, Larry McEntee has always been one of the first to put his hand up. That tradition continued last night when they were short of players in the B football league.

The McEntee name is forever synonymous with Nobber GFC and one of the family, Larry, has been at the coalface of the club for nearly half a century.
Nobber hosted Skyrne in BFL Division 2 on Monday evening and with numbers short, Larry togged out as the 16th man and was needed midway through the first half, joining his sons Barry and Aodhan in the forwards.
"I played my first official adult game for Nobber 43 years ago, against Seneschalstown in 1975," said Larry. "I remember I was marking Frank 'Bunny' Sheridan."
Over the course of a lifetime's service to Nobber, he has filled nearly every role in the club as well as winning an IFC in 1980, a Feis Cup in '83 and played in three SFC semi-finals.
"Anything that has to be done for the club, you have to do it," added Larry, who quipped: "Old footballers never die, they just don't score as much!"
Most Read Stories