Canavan anticipates cracking Ulster championship
April 12, 2018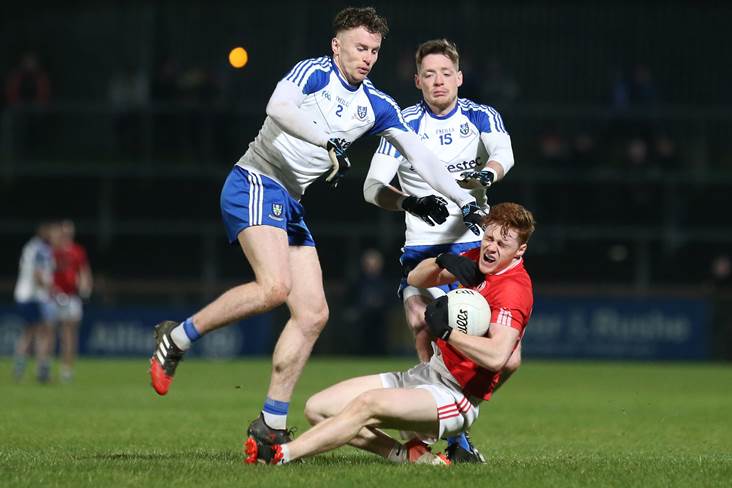 Tyrone's Conor Meyler with Conor McManus and Fintan Kelly of Monaghan.
©INPHO/Presseye/Matt Mackey.
Tyrone great Peter Canavan reckons this summer's Ulster senior football championship promises some cracking encounters.
The two-time All-Ireland winner believes the evidence from this season's Allianz Football League campaign backs up his claim, with several teams being promoted and demoted by last minute scores in the final round.
"I know that last year's Ulster series provided some lop-sided encounters if the truth be told but when you reflect on the recent Allianz League you begin to see why the forthcoming championship promises much," Canavan is quoted saying by the Belfast Telegraph.
"Time was when teams did not take the league too seriously but for me the competition which has just ended offered further confirmation of two facts - football is no longer a 70-minute 15-man game and a strong substitutes' bench is essential if success is to be achieved."
He added: "Over the course of the recent league as a whole, a lot of matches were decided in the very last moments and this shows you the level of application and commitment that is needed. While I believe that the championship will provide us with plenty of thrills, it will also assuredly highlight a ration of heartbreak for a lot of teams."
Most Read Stories