O'Brien hails midfield combination
March 14, 2018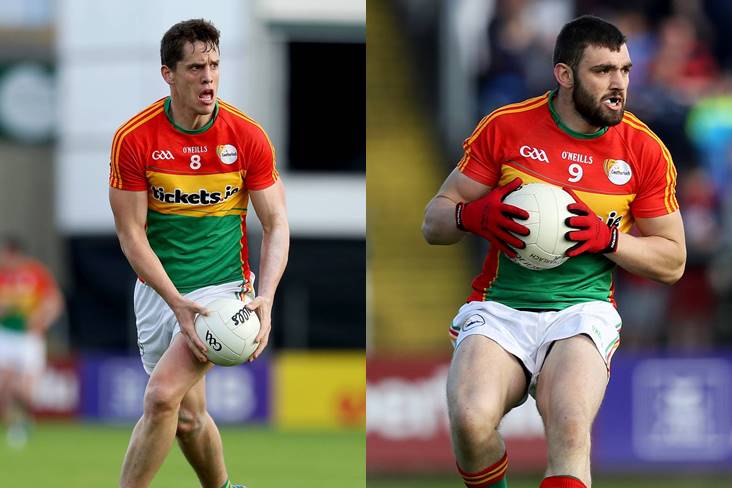 Carlow midfielders Brendan and Sean Murphy.
Carlow manager Turlough O'Brien believes that the county possess one of the best midfield combinations in the country at present.
Much praise has been heaped on the performances of Sean and Brendan Murphy for their displays in the engine room of this Carlow side who are still very much in promotion contention.
A win over Wicklow last weekend was their fifth consecutive win in the NFL Division Four campaign as they prepare to face fellow promotion chasers Antrim this weekend and then round their campaign off against table toppers Laois.
And O'Brien paid tribute to the performances of the Murphy's who have been outstanding in their respective roles this year.
"We probably have one of the top midfield combinations in the country. In all four divisions. They are two superb footballers," O'Brien told the Carlow Nationalist.
The Carlow manager went on to pay tribute to the rest of the players as well as their coach Steve Poacher who he feels has made a massive difference to the set up.
"We have a lot of talented footballers. The team is going well. I credit Steve there and I give a lot of credit to him. Everyone knows their role and they are fulfilling it to the letter of the law."
Most Read Stories