"Physically, mentally and emotionally I need to take an extended break"
March 14, 2018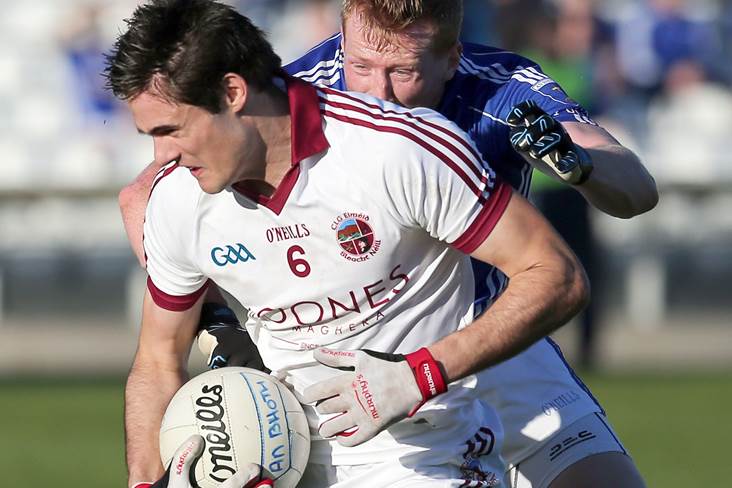 Slaughtneil's Chrissy McKaigue.
©INPHO/Presseye/Declan Roughan.
While his Slaughtneil clubmates, Brendan Rogers and younger brother Karl, featured against Armagh last Saturday evening, Chrissy McKaigue isn't going to rush back into action.
The experienced defender told The Irish News he needs a break to recharge the batteries following his hectic club schedule on the dual front.
"When you're playing championship games of that magnitude all the time it's fantastic and they're the best days of your life playing them - win, lose or draw - and I can totally vouch for that.
"But you have to understand that at some point you have to try and recharge your batteries to try and get that wee bit better the following year.
"I'm at that age now where I've been around long enough and played long enough that I know that physically, mentally and emotionally I need to take an extended break and that's what I'll be doing.
"I haven't how long decided yet to be honest but certainly for another couple of weeks. We are amateur athletes even though we prepare professionally and, like everybody else in the GAA, I have to go to a job five days-a-week and you have to factor that in also."
Most Read Stories