'Testing' times for Lilywhites
March 14, 2018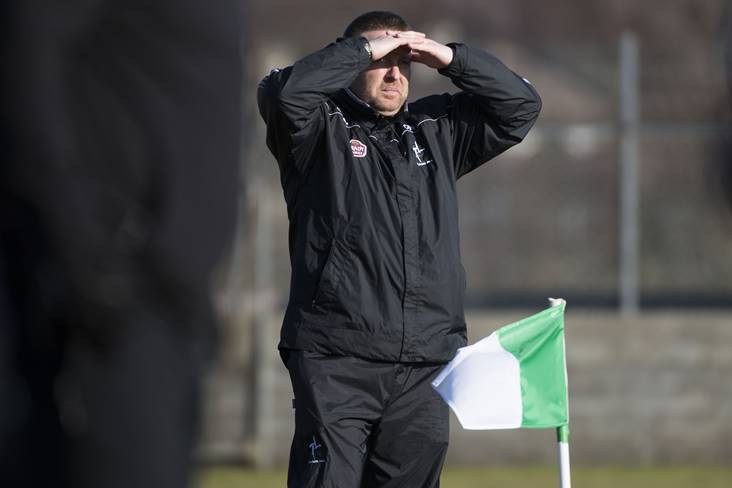 Kildare manager Cian O'Neill.
©INPHO/Evan Logan.
Kildare manager Cian O'Neill has urged his players to give it their all for the remaining two NFL 1 clashes.
The Lilywhites have to win their last two games against Kerry and Galway to have any chance of avoiding the drop following their latest defeat to Mayo last weekend.
O'Neill admits that the most disappointing aspect of the performance against Mayo was the fact that they didn't keep battling until the final whistle and he stressed to the Kildare Nationalist that this was a 'test' for both the management and the players.
"It's going to test the group of players as well because we've no bad luck story to fall onto here. No what 'ifs'. We were comprehensively beaten all over the pitch by a better team," said O'Neill.
"We didn't fight to the end, and that's the bigger disappointment. But that's team sport, you either get up and fight or you feel sorry for yourself and we're definitely not doing the latter.
"We said at the start of this campaign that teams don't get time to settle in Division 1; you must hit the ground running and that, despite losing three games they could easily have won, that has not happened."
Most Read Stories