Corey feels progress is being made
March 14, 2018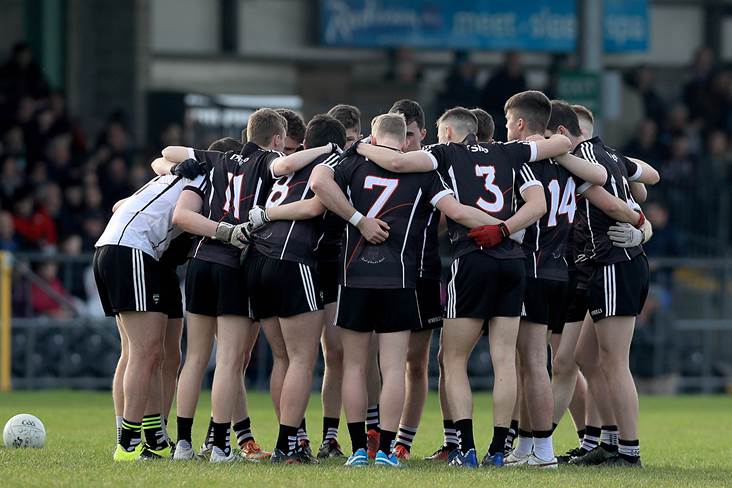 The Sligo players huddle.
©INPHO/Donall Farmer.
Sligo manager Cathal Corey is confident that they are heading in the right direction.
Despite being in a relegation battle to preserve their NFL 3 status, Corey feels that there are many positives to take from the campaign so far.
One of the those was the performance against Longford last weekend which saw the promotion chasing Midlanders held to a draw by a battling Sligo side.
And Corey states in the Sligo Champion that the players are starting to be rewarded for their efforts in training, where they are putting in a massive amount of work.
"We still have loads to do and lots to tidy up and improve on but everybody is training hard and that's what's important," stated the Tyrone native.
"What I saw against Longford definitely when we got our game going and started to look up and got the right men on the ball I thought some of our play was brilliant, some of our hands were brilliant and our scores were good.
"It's just about keeping that going for longer periods and know we were far enough in front to win a game and shouldn't have let them back but we let them back and we'll have to look at that but to concede two goals in the second half is bad."
Most Read Stories