Kelly admits there's still work to be done
March 14, 2018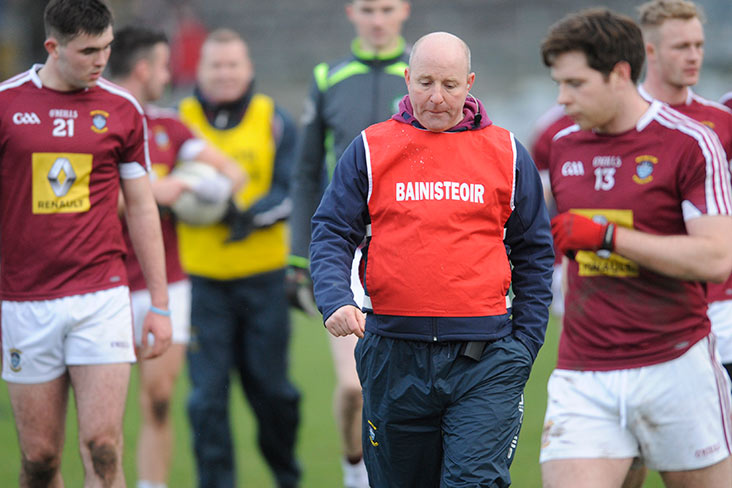 Westmeath manager Colin Kelly
Although delighted with their win over Fermanagh last weekend, Westmeath manager Colin Kelly stressed that the NFL 3 campaign is far from over.
Armagh look to have secured top spot in the division, but the race for second is still very much alive following the Lake County's defeat of the Ulster side at Cusack Park on Sunday last.
The win sees Westmeath move into second, but level on points with Fermanagh, while Longford who Kelly's charges face this weekend are just a point behind in fourth place.
The Louth native was in no mood to get carried away with the performance against Fermanagh and he was looking no further than the clash against their neighbours at Pearse Park on Sunday.
"There's nothing done, as such, yet. It's a competitive division, but we are in a great position now and if we can win in Longford next Sunday, which is going to be a very tough game, we put ourselves in a very commanding position," said Kelly.
"We will go there with a pep in our step, but Denis (Connerton) is a shrewd guy. He has been around the block. Their championship and qualifier record would show that they have great battling spirit.
"If you look at the St Loman's games against Mullinalaghta in recent years, there's not a lot between them. It's still all to play for and it's my job to make sure that we are the best we can be. We seem to get the job done most Sundays which is very pleasing."
Most Read Stories