GAA star in Scotland rugby's corner
March 07, 2018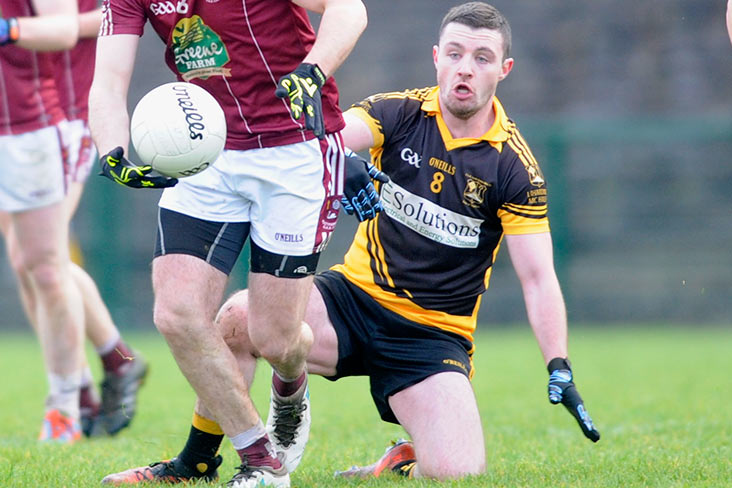 Lahardane's Tony Dever keeps his eye on the ball during the All Ireland Club JFC semi final against Multyfarnham.
All of Ireland will be hoping to see the country's rugby team defeat Scotland in Saturday's Six Nations clash, but one Mayo man is firmly rooted in the Scots' camp.
Lahardane clubman Tony Dever enjoyed a remarkable year in 2017 as he helped guide the club to county and provincial glory before they lost out in the All-Ireland JFC semi-final.
Now Dever is working with the Scottish Rugby Union as part of his college work and as an intern for strength and conditioning, he has been working closely with the players all through the Six Nations.
"My role as an intern is a gym role; just an extra pair of hands around the gym if anyone needs a hand with equipment or if anyone needs a hand with exercises," Dever told the Western People.
"Then my role with players would be to take and monitor their scores. Every morning they would do certain exercises for monitoring and all that type of stuff. We record that and that data goes into a database."
Dever added that the GAA could learn a lot from rugby, but added that given the fact GAA players are amateurs and rugby players are professional, it would be difficult to implement.
"GAA and hurling can learn a lot from rugby in the way they set up professionally, but that's down to the time that the GAA players definitely won't have - that the rugby players have - due to work commitments."
Most Read Stories