Progress pleases Gallagher
January 10, 2018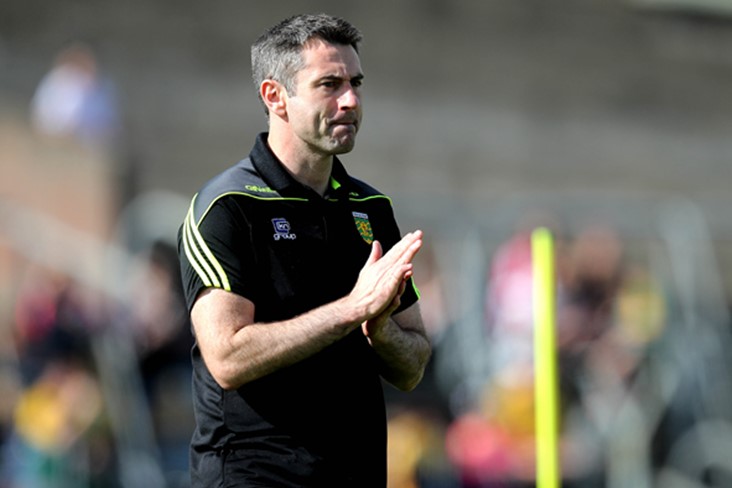 Rory Gallagher during his time as Donegal manager.
Fermanagh manager Rory Gallagher is pleased with the work that his side have done so far.
The Erne County are working their way through the McKenna Cup, picking up two wins from two so far, but Gallagher stressed to the Fermanagh Herald that everything was geared towards the start of the NFL.
Fermanagh host Wexford in their opening game of the Division 3 campaign and Gallagher added that it would be nice to go into the league campaign with a winning mentality.
"The boys have worked hard over the past five or six weeks," said Gallagher. He added: "There's much more important games than the McKenna Cup, but it's good to win, because when you win games it shows you are doing things right.
"It shows up weaknesses too. We showed a lot of naivety in the second half late on, forcing a couple of kick outs, letting them get a number of short kickouts having done well at the start of the second half, giving a lot of the ball away. But, it's a starting point for us."
Most Read Stories