Gallagher glad to be back
January 09, 2018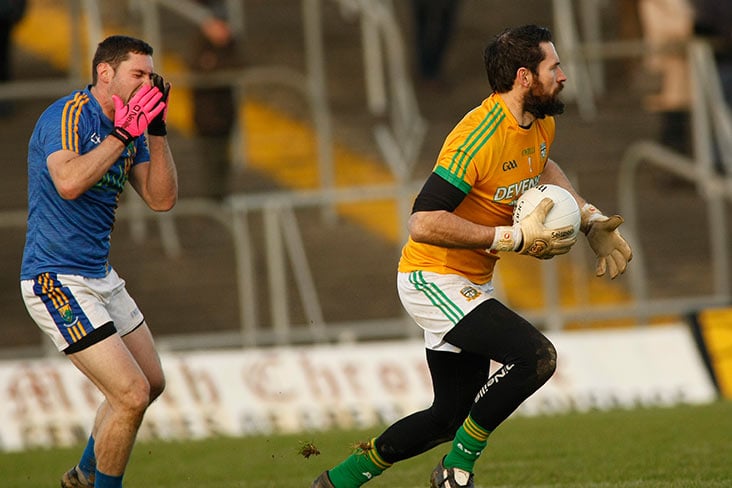 Meath keeper David Gallagher gets away from Wicklow's Seanie Furlong during the O'Byrne Cup game at Pairc Tailteann.
Veteran Meath goalkeeper David Gallagher is enjoying his unexpected return to intercounty football.
The 38-year-old was called up by manager and Dunboyne clubmate Andy McEntee after both Paddy O'Rourke and Joe Sheridan stepped aside during the close season and was on duty at Navan on Sunday as the Royals smacked Wicklow in the O'Byrne Cup.
"I don't think I was expecting to be back but in my eyes certain things have happened in the last year to me, personal things, and I suppose you just take life for granted sometimes," he tells The Irish Independent.
"Life is too short, so when I got a call like that I couldn't turn it down. I suppose Andy McEntee had a lot to do with it as well. I have soldiered long and hard with my club with Andy and he taught me a lot during the years as well so I guess I owe it to come back and give him a dig out if needs be."
Most Read Stories