Ó Sé hits back at 'poisonous' criticism of Cooper
December 03, 2017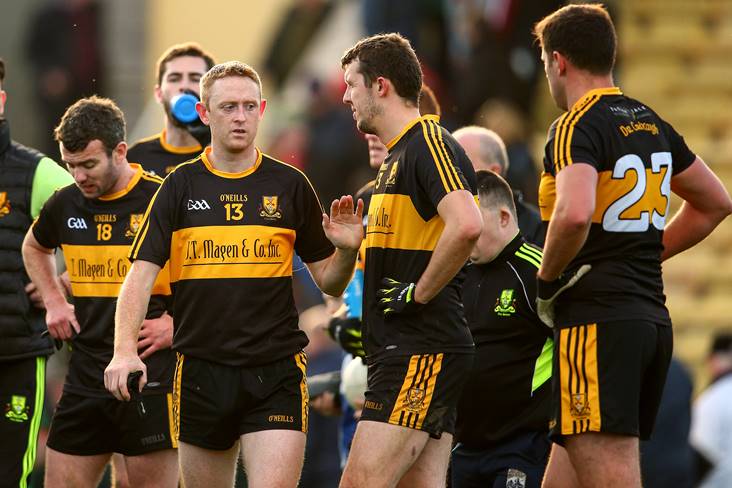 Colm Cooper and his Dr Crokes teammates.
©INPHO/Cathal Noonan.
Marc Ó Sé has defended his former Kerry team-mate Colm Cooper who, he claims, was the subject of unfair criticism following last Sunday's Munster Club SFC final defeat to Nemo Rangers.
Last Monday, Irish Independent journalist Eamonn Sweeny penned an article headlined: 'Gooch left behind as time and football march on'.
The article suggested that the circumstances surrounding Gooch's recent controversial testimonial dinner may have had a negative impact on his on-field performance for Dr Crokes but, writing in today's Irish Daily Mail, Ó Sé takes exception to that particular observation.
"Criticism is a part of the game and something that never unduly bothered me, but there was a poisonous tinge to the critique of Colm Cooper's display in last Sunday's Munster final in one national newspaper," he states.
"The piece sought to suggest that Dr Crokes' defeat to Nemo was a reality check for Gooch, who no longer had the stomach for the battle as a result of being feted at his testimonial.
"It was a cheap shot at a player who never stepped back from a battle and who would never be anything less than focused on his job.
"Sometimes you just do not play well and sometimes you just get beaten by a better team, which Nemo Rangers were last Sunday.
"All that is fair analysis, but it takes some joining of the dots to link a poor performance on the pitch to a dinner eaten last month, which evidently some who did not even attend have still some trouble digesting."
Most Read Stories