Walterstown GFC launch 'Solo for Siún' in aid of Crumlin Children's Hospital
June 06, 2020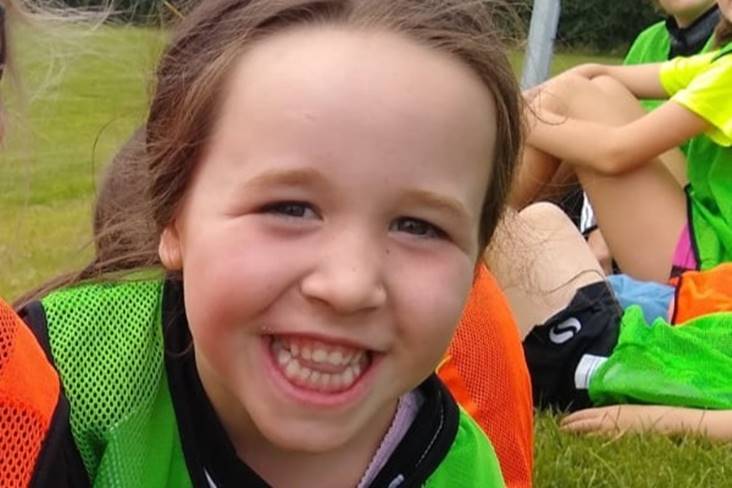 Walterstown GFC U6 player Siún Foy.
Walterstown GFC in Meath have launched 'Solo for Siún', a fundraising drive in aid of Crumlin Children's Hospital where five-year-old club member Siún Foy is currently undergoing treatment for leukaemia.
Siún, who was diagnosed with childhood leukaemia earlier this year, is a member of the Walterstown U6 team and her family are deeply involved with the Johnstown parish club.
The staff at Crumlin Children's Hospital are providing Siún with the best quality of care and Walterstown GFC want to give something back by raising as much money as possible for CMRF Crumlin.
Walterstown have mapped out a 24k route which will see adult members solo (500m each) from their clubhouse to the county grounds of Pairc Tailteann and back again next month.
Members of the club's underage, including Siún's U6 teammates, will also play their part by attempting to complete 24,714 (a number derived from her date of birth) solos between them.
The club has set up a GoFundMe page for donations which will go towards making the lives of sick children better and funding research and equipment.
Most Read Stories