Hurling has always been cynical - O'Dwyer
February 25, 2020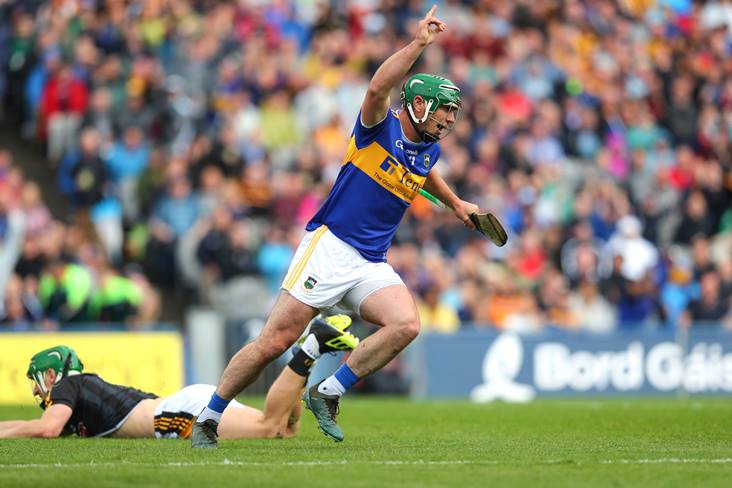 Tipperary's John O'Dwyer celebrates after scoring a goal against Kilkenny. ©INPHO/Ryan Byrne.
Tipperary's John O'Dwyer says there has been cynicism in hurling since the start of the Association.
With Congress set to decide this weekend whether or not to extend gaelic football's divisive black card sanction to hurling, O'Dwyer points out that there's no need for the contentious anti-cynicism measure in either football or hurling:
"Cynicism hasn't come into this game in the last two or three years; it's been there since 1884. It's always been there, it's just being talked about now," he told RTE's GAA Podcast. "If someone was running through on top of our defenders and my full back didn't do that, he'd be questioned.
"You prevent a goal at all cost and if that means you pick up a yellow card then fair enough. But the black card or sin bin, I think there isn't a need for it in any GAA, never mind hurling."
Most Read Stories