The provincial championships "will essentially become warm-up competitions"
January 29, 2020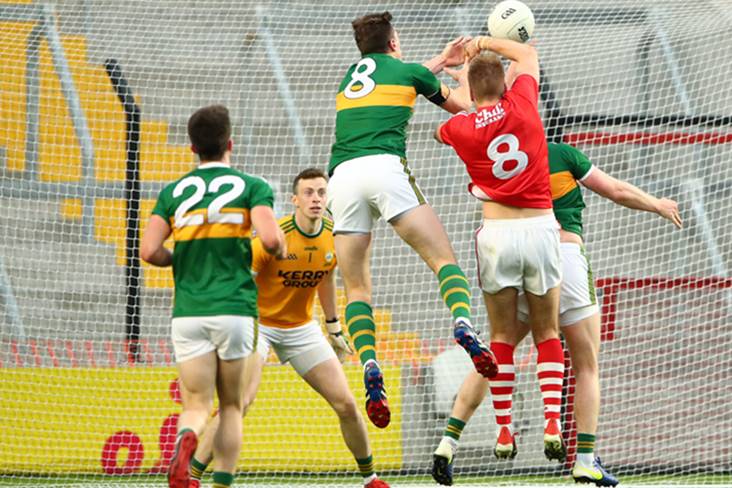 Action from the 2019 Munster SFC final between Cork and Kerry.
A top Munster Council official is concerned about the possibility of the provincial championships being downgraded.
SunSport reports that, in his annual report, Munster operations manager Kieran Leddy outlines his reservations about the recommendations that have been put forward by the Fixtures Task Force.
"They have put forward three proposals on the structure of the inter-county football Championships," Leddy writes.
"These include retaining the status quo, redrawing the provincial football Championship structure to see eight counties per competition and moving the provincial Championships to the spring time, thus decoupling them from an All-Ireland league-style Championship.
"The latter will effectively see the end of the provincial Championship structure as we know it, as the competitions will essentially become warm-up competitions.
"It is going to be very difficult to deliver the 'silver-bullet solution', so compromises will be needed.
"All discussion on the best Championship format needs to take place in the context of the positive impact the proposed change will have on the schedule of the club and elite player.
"It should also be remembered that while the Munster SFC has lived in the shadow of its hurling counterpart, Ulster and Connacht are very competitive."
Most Read Stories