Ladies Football - Weekend previews
June 21, 2019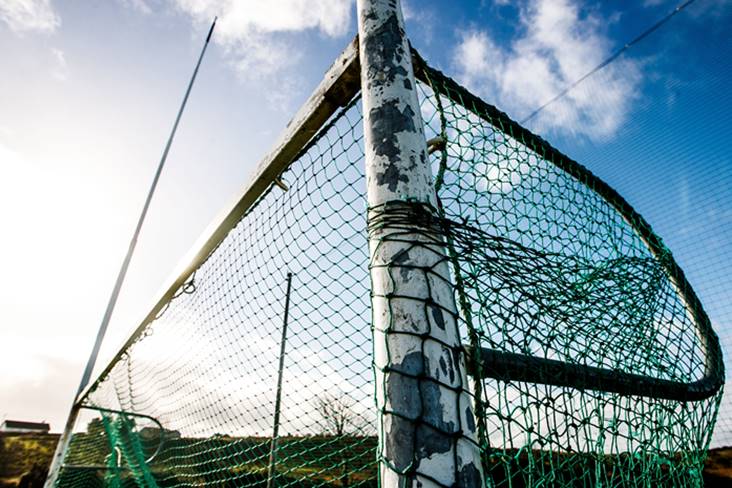 A hectic weekend of ladies football action
compiled by Jackie Cahill
There's another bumper weekend of Ladies Football fixtures in store – with four All-Ireland U14 Finals and two TG4 Connacht Championship deciders on the agenda.
On Saturday, the four winners of the 2019 All-Ireland U14 Finals will be revealed, with the Platinum, Gold, Silver and Bronze prizes to be handed out.
There are two double-headers as St Rynaghs in Banagher, Co. Offaly, plays host to the Platinum Final between Cork and Galway (1pm), followed by the Silver Final involving Limerick and Tipperary (3pm).
At St Aidan's, Templeport, Co. Cavan, it's the Gold Final between Ulster sides Monaghan and Tyrone at 1pm, followed by the Bronze clash of Derry and Westmeath (3pm).
On Sunday, all eyes will be focused firmly on Elvery's MacHale Park in Castlebar, where the TG4 Connacht Intermediate and Senior silverware will be handed out.
Holders Roscommon and Sligo clash at 2pm in the Intermediate Final, which can be viewed on the Connacht LGFA Facebook Page: https://www.facebook.com/Connacht-Ladies-Gaelic-Football-1714621655452398/
Following that, it's the Senior clash between old rivals Galway and Mayo (4pm), which can be watched on the LGFA Facebook page https://www.facebook.com/LadiesGaelicFootball/
Galway are going for three-in-a-row in the province, against a Mayo side aiming for a first Provincial Senior title since 2016.
Saturday 22nd June 2019
All Ireland U14 Platinum Final 2019 – Result on the day
Cork v Galway; St Rynaghs, Banagher, Co Offaly, 1pm
Two of the most successful counties at underage level clash in Banagher on Saturday for the All-Ireland U14 Platinum title.
Galway were All-Ireland U14 A champions two years ago, while Cork won three-in-a-row in the A grade from 2011-2013.
Galway have won the All-Ireland U14 A title twice, while Cork are nine-time winners.
Now, the counties meet in the Final of the elite series in the revamped U14 grade, and while Cork defeated Galway earlier in the campaign, this clash promises to be a much tighter affair.
Cork (v Galway): S Collins; M Burke, J Savage, A Hoare; M Condon, S Sheehan, C O'Brien; L Heffernan, K O'Driscoll; L Murray, E Downey, E Curran; L Hogan, T Hickey, C Morrison.
Galway (v Cork): L O'Halloran; S Ní Scanlain, M Jordan, R Reddington; G Molloy, C Glynn, N Daly; A Trayers, A Nash; M Boote, N Divilly, B Naughton; N Donovan, C Coen, L O'Donnell.
All Ireland U14 Silver Final 2019 – Result on the day
Limerick v Tipperary; St Rynaghs, Banagher, Co Offaly, 3pm
There's a Munster derby to look forward to in the Silver Final, as Limerick take on Tipperary.
Both counties have good records in the U14 grade in recent times, as Limerick were All-Ireland C winners in 2014 and 2015.
Tipperary won the All-Ireland B title in 2011, 2015 and 2016, and were runners-up in 2008 and last year.
Limerick (v Tipperary): L O'Donnell; R Fitzgibbon, C Kiely, S McGuinness; C Ryan, K Feasy, A Neville; O Ryan, L Quane; M Heenan, L O'Brien, A Murphy; M Cumes, C Smith, C McNamara.
Tipperary (v Limerick): M Treacy; N Hayes, S Ryan, A O'Farrell; N Martin, M.A. Fitzgerald, E Cremins; N Delaney, C Molloy Hickey; C O'Hora, H Cleere, A Ryan; K O'Connor, E Summer, G Fitzpatrick Ryan.
All Ireland U14 Gold Final 2019
Monaghan v Tyrone; St Aidan's, Templeport, Co Cavan, 1pm
In last weekend's Gold semi-finals, Monaghan got the better of Longford while Tyrone had an impressive victory over Cavan.
Following that big win for Tyrone, they face Ulster opponents again in the All-Ireland Final, in the form of Monaghan.
Monaghan were All-Ireland U14 A Champions twice in 1995 and 1997, while Tyrone last tasted U14 national success in 2005, in the Division 2 Blitz Final.
Monaghan (v Tyrone): O Kelly; A Clarke, T McGeogh, M Cogan; M Byrne, T Reneghan, C Treanor; S Carragher, L McGeown; S McHugh, N Flanagan, S Tierney; L Monaghan, L Connolly, E Sherry.
Tyrone (v Monaghan): E Harvey; R Colton, O Devlin, P Fox; A Eilian, M Williamson, K.R. Muldoon; E McCanny, Á Grimes; E Conroy, S Devlin, R Kelly; A Strain, S Gormley, C Quinn.
All Ireland U14 Bronze Final 2019
Derry v Westmeath; St Aidan's, Templeport, Co Cavan, 3pm
BOTH Derry and Westmeath are aiming for a very first All-Ireland U14 title.
Derry were U14 C runners-up in 2015, while Westmeath lost out in the B Final in 2013.
Derry (v Westmeath): E Rabett; N McGlinchey, C Dillon, S Casey; S Heron, E Ferguson, K Harkin; M O'Neill, C Donnelly; N O'Donnell, J Slevin, E Stuart; C Conway, C Collins, N McKenna.
Westmeath (v Derry): E Temple; H Kiernan, K Burke, N McKenna; T Coyne, N Sweeney, A Coogan; C Gaffney, T Foley; E Fogarty, A Ditullio, S Gorman; E Tumelty, L Seery, R McKenna.
Sunday, June 23rd
TG4 Connacht Intermediate Championship Final
Roscommon v Sligo, Elvery's MacHale Park, Castlebar, 2pm (Live on Connacht LGFA Facebook: https://www.facebook.com/Connacht-Ladies-Gaelic-Football-1714621655452398/)
Roscommon are aiming to defend their TG4 Connacht Intermediate title, after denying Sligo three-in-a-row last year.
The sides met recently in the Lidl NFL Division 3 semi-finals, and Sligo came out on top.
This one should be another close encounter and it's a game that Facebook Live viewers can watch on the Connacht LGFA page: https://www.facebook.com/Connacht-Ladies-Gaelic-Football-1714621655452398/)
Jerome Quinn will be joined in the commentary box at Elvery's MacHale Park by Leitrim captain Clare Owens.
When the sides last met in that League semi-final, Sligo won out by just three points.
Katie Walsh scored 1-3 when the counties on that occasion, but she's no longer on the Sligo panel.
Elaine O'Reilly, however, has been in good attacking form for Sligo and will pose a real threat to Roscommon, who had a six-point haul from Laura Fleming in the previous meeting between the counties.
Roscommon (v Sligo): H Cummins; H Ennis, A McLoone, T Murtagh; N Feeney, A Kelly, S Bruen; S Kenny (capt.), L Fleming; S Tully, A Hanmore, N McHugh; R Finan, J Higgins, R Fitzmaurice.
Sligo (v Roscommon): N Gormley; A Morrisroe, M McNamara, J Mulligan (capt.); N Brennan, B Byrne, A.M. Coleman; R Goodwin, L.A. Claffey; C Gorman, L Boles, S Naughton; E O'Reilly, E Keavney, L Casey.

TG4 Connacht Senior Championship Final
Mayo v Galway; Elvery's MacHale Park, Castlebar, 4pm (Live on LGFA Facebook: https://www.facebook.com/LadiesGaelicFootball/
Three-in-a-row for Galway – or a first since 2016 for Mayo?
All will be revealed at Elvery's MacHale Park on Sunday when the counties clash in an eagerly-anticipated TG4 Connacht Senior Final.
Mayo have kept an extremely low profile since their last competitive outing in April, when they drew with Monaghan in the final round of Lidl NFL Division 1 Fixtures.
Galway have since contested a League Final against Cork, which ended in defeat at Parnell Park.
The sides last met in the championship at the All-Ireland quarter-final stage last year, when Galway enjoyed a comfortable win.
Their most recent meeting was in March, when Galway won by six points in the Lidl National League in Castlebar.
Galway have had the Indian sign over Mayo in recent championship matches, and victory on Sunday would hand the Tribeswomen a seventh Provincial senior crown in eight seasons.
Fit-again Áine McDonagh, who's had a difficult run with injuries, returns to the Galway starting line-up, along with Leanne Coen.
From the team that started against Cork, Orla Murphy and Sarah Conneally drop to the bench.
Sunday's game, which throws in at 4pm, will be available to view on the LGFA's Facebook Page, https://www.facebook.com/LadiesGaelicFootball/, with Jerome Quinn on commentary alongside former Mayo boss Frank Browne.
Mayo, meanwhile, hand a first start to Sarah Rowe since the counties met in the 2018 TG4 All-Ireland quarter-final.
Rowe's return is one of six changes in personnel from the Monaghan match, with Aisling Tarpey coming in between the sticks for Sorcha Murphy, while Roisin Flynn, Éilis Ronayne, captain Niamh Kelly, her sister Grace Kelly, and Rowe are all handed starting berths.
Galway (v Mayo): L Murphy; S Molloy, S Lynch, F Cooney; B Hannon, S Burke, C Cooney; L Ward, Á McDonagh; O Divilly, T Leonard (capt.), M Glynn; L Coen, R Leonard, M Seoighe.
Mayo (v Galway): A Tarpey; N O'Malley, R Flynn, D Caldwell; É Ronayne, Ciara McManamon, C Whyte; Clodagh McManamon, S Cafferky; R Durkin, T O'Connor, N Kelly (capt.); S Rowe, R Kearns, G Kelly.
Most Read Stories