O'Hara: Cuteness won it for Castlebar
November 15, 2017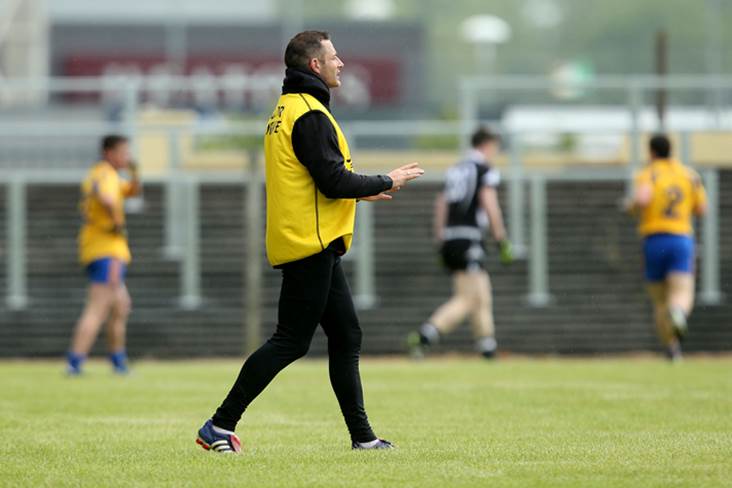 Eamonn O'Hara.
©INPHO/James Crombie.
Tourlestrane joint manager Eamonn O'Hara believes that the Sligo champions will have to instil a 'cuteness' into their game if they are to compete in Connacht.
A strong second half display by Castlebar Mitchels saw them advance to the Connacht club SFC final after the sides had been evenly matched at the half way stage.
O'Hara feels that Castlebar got away with fouls that would not be given in the Sligo county championship and added that the match official seemed to favour the Mayo side.
Speaking to the Sligo Champion he said: "Castlebar on every opportunity they fouled us and unfortunately we felt the referee particularly at times we had momentum didn't give us that little bit.
"He was pulling on petty stuff and it broke momentum and it allowed them to get back. You know the talk about how defensive Mohill were last week, they were equally as defensive as we were, that's the way the game has gone. It's all about keeping the ball.
"They were a lot better than us on the day and the goal really killed the game."
He added: "We're trying to instil it into our game in Sligo, the game is being officiated completely different in Sligo where you can't put a hand on a fellow. Here, it is very much hands on. It's physical, it's in your face and then it comes down to the referee's discretion if he's going to pull it or not on the day and anytime we seemed to try it, put the aggression in we got pulled for it while when it was being done to us, we weren't getting any results.
"So overall, I'm bitterly disappointed by the referee's performance, I'll be very straight about it, but saying that I don't blame the referee."
Most Read Stories