Sligo captain can't understand why GAA won't give Masters its backing
November 13, 2017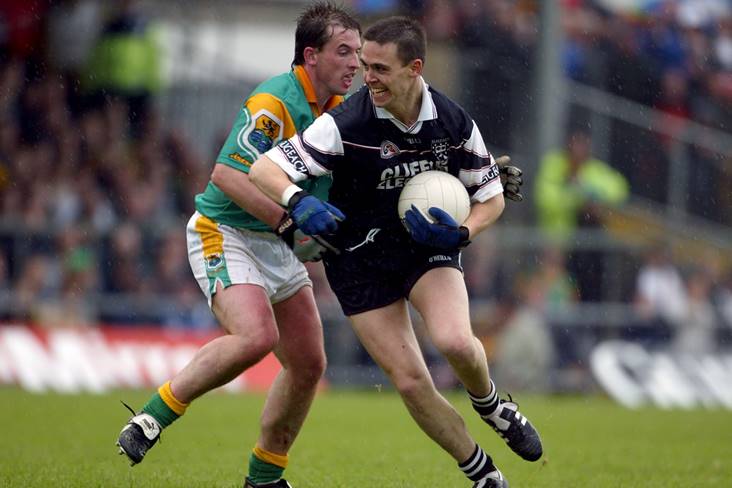 David Durkin of Sligo ©INPHO/Morgan Treacy
The captain of the Sligo team that lost last Saturday's All-Ireland Masters football final has expressed his disappointment at the GAA's refusal to sanction the Over 40s competition.
The competition has been run for the past 26 years and continues to grow in popularity with a record 15 counties, including London, having taken part this year. Mayo's 1-10 to 0-9 victory over a Sligo team that included former county senior stars Eamonn O'Hara, Dessie Sloyan and Paul Taylor gave them a record ninth title, six more than neighbours Galway who come next on the roll of honour.
The Masters hasn't been recognised by Croke Park for a number of years and therefore isn't covered by the GAA insurance or the GAA player injury scheme. But this hasn't deterred the efforts of the Gaelic Masters Assocation who oversee the running of the competition.
"There seems to be a bit of a problem with the GAA," Sligo skipper David Durkin is quoted as saying in the Western People.
"I don't know is it politically correct to say it, but I don't know why they're not rowing in behind it. It's a great competition and it should be rolled out to try and get it going nationwide.
"Most of the lads involved, both Mayo and Sligo, are developing the game in their own parishes and clubs, and the fact that they put on a Masters jersey shouldn't bar them from getting to play on GAA pitches.
"I want to thank the Masters Association for organising this. It's a great competition, it's something new to Sligo, we joined it last year and we struggled a bit with numbers, but thankfully we got a lot of extra bodies involved this year and it ended up with us being in the final, but we fell a little bit short."
Most Read Stories