Cortown unveil Meath Club Championship Prediction Forecast
July 01, 2020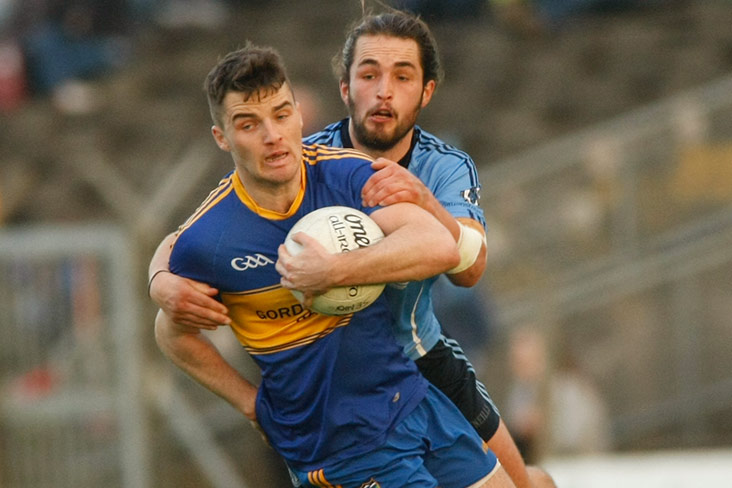 Summerhill's Kevin Ryan with Niall Kane (Simonstown) during the Meath SFC semi final at Pairc Tailteann
Cortown GFC are once again thrilled to unveil our Meath Club Championship Prediction Forecast. After months of uncertainty following the Covid-19 pandemic, we are all really looking forward to some top Gaa club football in the coming weeks and months.
Over the 3 rounds of the group stages in the Meath Senior, Intermediate and Junior Championships you will have the opportunity to test your knowledge on club football in the Royal County.
With €150 in prize money guaranteed for each round, there is some serious cash up for grabs! You can enter the 3 rounds at the beginning for a reduced price of €10 and from there it's as simple as picking your selections from the 25 games on offer during the opening round on the Bank Holiday weekend in August.
You can also set up a mini league to play amongst friends, family or teammates for added fun! You can play now at https://gaapredictions.com/
Most Read Stories