This day 10 years ago: The first step to our last Leinster title
May 23, 2020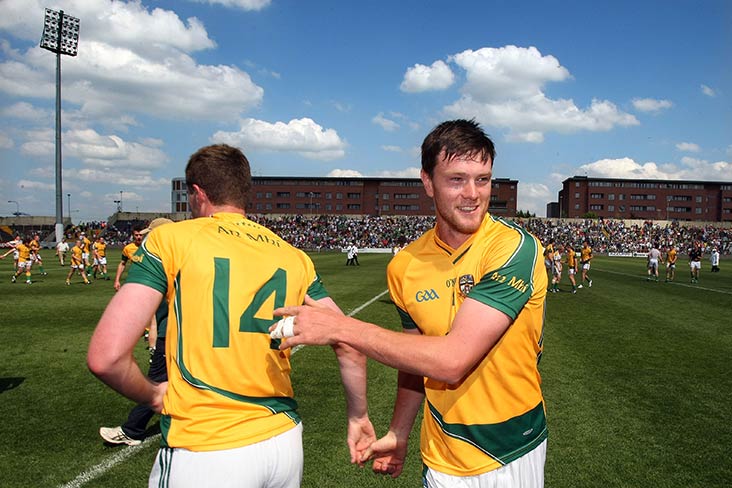 Shane O'Rourke and Brian Meade celebrate after the 2010 win over Offaly in Portlaoise
Meath began their quest for their first Leinster SFC title in nine years with a comfortable win over Offaly at Portlaoise on May 23rd 2010.
The turning point in the game came on the 40th minute when Offaly had midfielder John Coughlan sent off. At that stage the Royals were in front by the minimum 0-11 to 2-4.
Meath outscored Offaly 1-9 to 0-3 there after to set up a quarter final date with Laois.
Meath scorers: Cian ward 0-8, Joe Sheridan 1-3, Shane O'Rourke 0-4, Stephen Bray 0-2, Brian Farrell, Nigel Crawford and Gary O'Brien 0-1 each:
Meath: Paddy O'Rourke, Chris O'Connor, Mickey Burke, Eoghan Harrington, Caoimhin King, Anthony Moyles, Gary O'Brien, Nigel Crawford, Mark ward, Seamus kenny, Joe Sheridan, Graham Reilly, Stephen Bray, Shane O'Rourke, Cian ward. Subs: Peadar Byrne, Brian Farrell, Conor Gillespie, Brian Meade, James Macken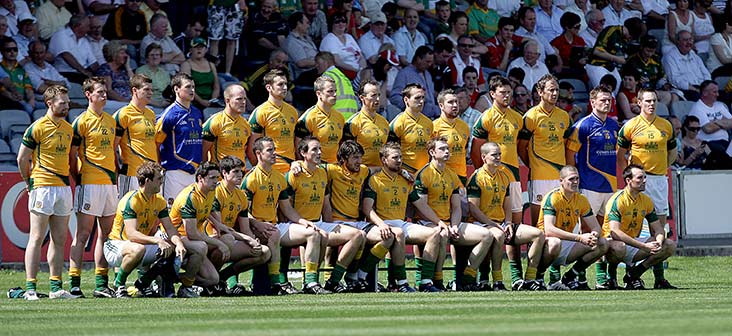 Most Read Stories