Number 4 pick: Meath's Best Team from our last four All-Ireland wins
March 23, 2020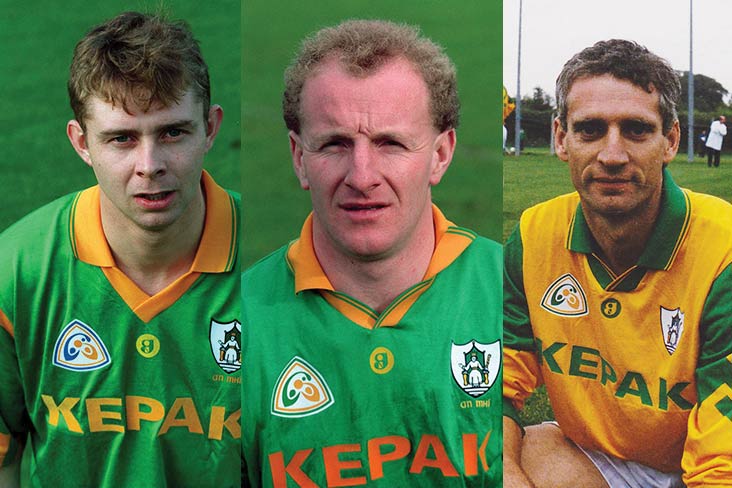 Cormac Murphy, Martin O'Connell and Terry Ferguson
Unprecedented quiet times on the GAA front and with no return on the horizon because of Covid-19 we have come up with a novel way to keeping your Royal GAA mind occupied.
Since 1988 we have won four All-Ireland finals. You the reader can have a say in picking our Best XV from that glorious era.
There are three contenders for the number 4 jersey.
Terry Ferguson manned the corner back position for the Royals in their wins over Cork in '87 and '88. An All-star winner in 1990, the Gaeil Colmcille star fitness and ability to gain possession proved a big asset to Sean Boylan's charges.
Most GAA supporters would consider Martin O'Connell a half back but the millennium man claimed his third Celtic Cross in the corner when the Royals overcame Mayo after a replay. The St. Michaels man also won 6 Leinster's, 3 NFL's and 4 All Stars.
St. Pats clubman Cormac Murphy took hold on the jersey three years later, marked some of the best forwards in the game with great distinction, that culminated in that 1-11 to 1-8 final day win over Cork.
Make your choice on our facebook page.
Most Read Stories