HL Div 2: Clanns see off Gaels
February 18, 2019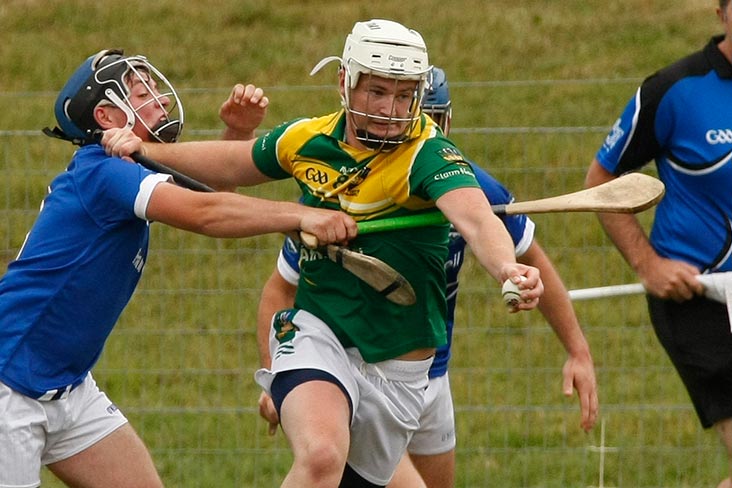 Clann Na nGaels Ciaran Garry
Clann Na nGael 2-14 Blackhall Gaels 1-7
Clann na nGael opened their Division 2 Hurling League campaign with a win in a strongly contested Division 2 Hurling League game in Athboy.
Clann na nGael defended well playing into a strong wind in the first half and spirited performances by goalkeeper Eoin Griffin, Matthew Mullen, Aaron Ennis, Darragh Swaine and John Farrell, proved significant in ensuring that Clann Na nGael led at half time on a score line of 0-06 to 0-05.
The home side, wind assisted, pushed on in the second half wherein Conor Fenton, Shane Leavy, Darragh Swaine and Ciaran Garry put in match winning performances. Two goals from Garry and long range Ennis and Leavy points from frees, ensured that Clann na nGael ran out easy winners by 10 points, despite the concession of a very late penalty, which was converted by Blackhall Gaels. The game ended in victory for Clan na nGael on a score line of 2-14 to 1-07.

Clann na nGael: E. Griffin, M. Mullen, J. Doherty, A. Doherty, K. Swaine, A. Ennis, S. Reilly, J. Farrell, C. Fenton. G. O'Sullivan, S. Leavy, D. Swaine, C. Garry (C), G. Cole, P. Geraghty.
Subs: D. Brogan for P. Geraghty, P. Tiernan for D. Swaine, C. Wheeler for M. Mullen, N. Reilly for G. Cole, C. Harmon for C. Garry.
Most Read Stories