Number 5 pick: Meath's Best Team from our last four All-Ireland win
March 25, 2020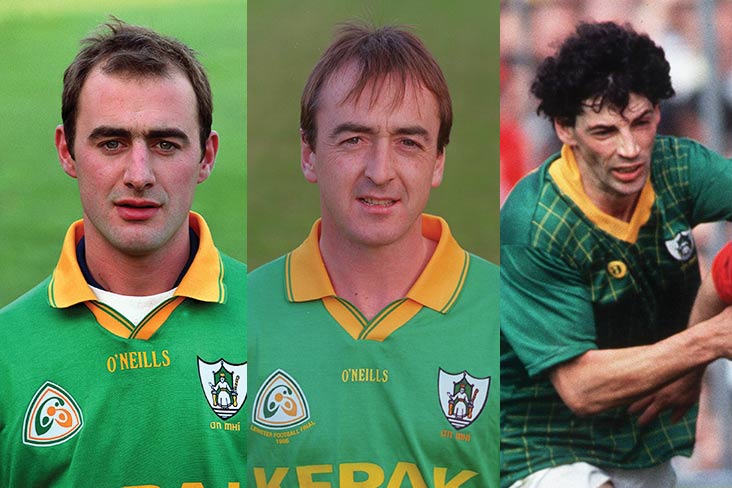 Paddy Reynolds, Colm Coyle and Kevin Foley
Unprecedented quiet times on the GAA front and with no return on the horizon because of Covid-19 we have come up with a novel way to keeping your Royal GAA mind occupied.
Since 1988 we have won four All-Ireland finals. You the reader can have a say in picking our Best XV from that glorious era.
Kevin Foley will be forever remembered for that goal against Dublin in the 1991 saga. The Trim man was a pillar in the half back line during our glorious era winning 2 All Ireland's, 5 Leinster's and 2 NFL's.
Colm Coyle started in the Number 5 jersey in '88 and 1996. Although his time in the '96 replay was cut short, the versatile Seneschalstown man could have held down any position during the Sean Boylan era. His match levelling point against Mayo in the drawn game will live long in the memory.
Paddy Reynolds was a key member of the Royals half back line as Cork were defeated in the 1999 All Ireland. Later the same year the Walterstown man picked up an All Star, an achievement his father, Pat, done in 1971.
Make your choice on our facebook page.
Most Read Stories