HL Div 3: McNally and Fitzgerald help turn the tide as Kildalkey win
May 14, 2019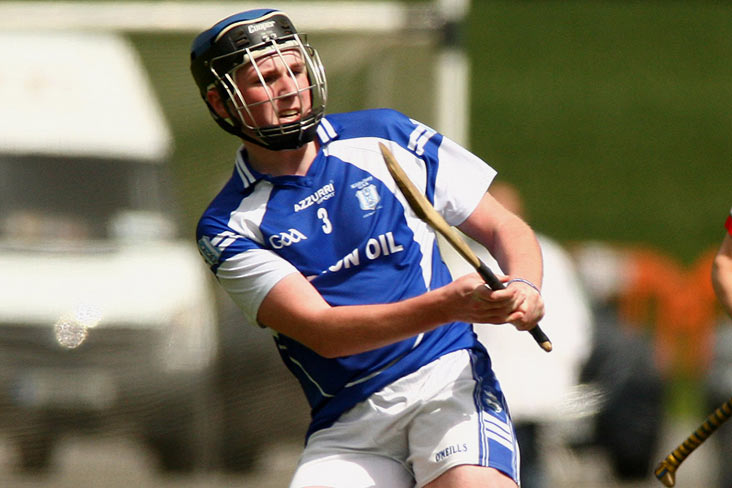 Kildalkey's Conor Fitzgerald
Kildalkey 3-16 Wolfe Tones 1-12
Kildalkey took on Wolfe tones at home on Monday night and after a tough game eventually shook off the Tones challenge with a few late scores but it wasn't easy.
Francis Doran hit 2 frees in the first half along with a point each for Martin Browne and Luke Rickard but it was 2 goals from Brian Conneely that left them leading 2-4 to 0-6 ahead at halftime.
Doran hit the first 2 points of the second half but the visitors were proving hard to shake off and and it took two substitutes Niall McNally and Conor Fitzgerald to finish out the game. The duo, part of last year county minor squad, scored 1-4 between them.
Maurice Keogh scored 2 nice points and Ross Flynn got 3 frees and 1 from play in the closing stages to seal the win.
Enda Fitzgerald, Martin Doran, Tiernan Bird and Ross Flynn hurled well in defence while Francy Doran, Browne, Conneely and the substitutions played their part as Kildalkey ran out 3 -16 to 1-12 winners
Kildalkey: C Flynn, T Bird, E Fitzgerald, F McLoughlin, R Flynn (0-4)(3f), M Doran, E Potterton, K McKeon, M Rickard, L Rickard (0-1), F Doran (0-4)(2f), M Browne (0- 1), B Conneely (2-0), M Keogh (0-2), A Byas. Subs: N Mcnally (0-3) for B Conneely, C Fitzgerald (1-1) for K McKeon, S Murray for A Byas, C Reynolds for L Rickard, K Murray for F McLoughlin
Most Read Stories