'Change is needed, badly needed, at this stage in our Club Competitions'
December 04, 2017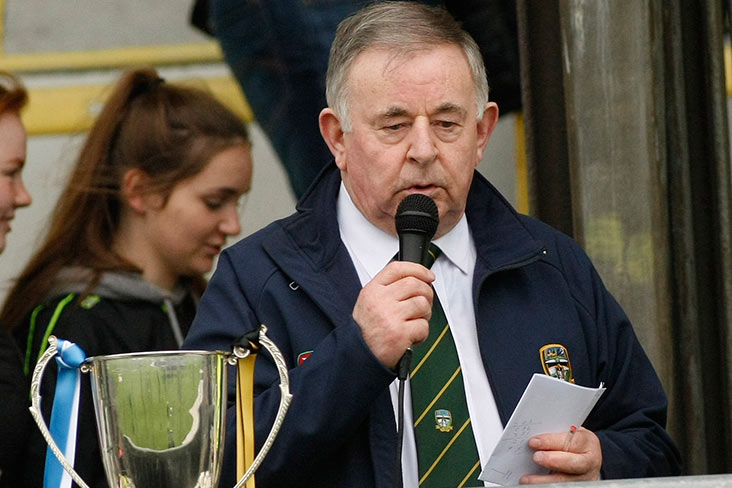 Meath CCC secretary Jimmy Henry
There is trouble brewing on the club fixtures front unless changes are made to the local calendar, Meath CCC secretary Jimmy Henry has warned.
In his report to next Monday night's annual convention, which will take place in Navan O'Mahonys clubhouse, the Clann na nGael clubman highlights the predicament that the county's fixture makers currently find themselves in when it comes to scheduling football and hurling games.
'My opinion and that of the present CCC An Mhí is that Meath need too many dates for our Club Fixture Schedule," he writes.
'We have little room for manoeuvre and we have to keep dishing our fixtures that at times put serious pressure on especially the Dual player and Dual Club, we know that, they know that but end game has been too get the Competition finished in time.
'The number of dates needed to play both Hurling and Football Championships are just too many and that is a fact and when we add in the fact that our County teams have not enjoyed an extended run past mid July. When as we all hope that extends to a month or 6 weeks longer then the crash will come, and all this before Super 8's or as we have now at least 2 extra dates in new Tier 2 Inter County Hurling Championship comes into play.
'One replay, one weekend of unplayable pitches have caused massive headaches in the old system, in the New 2018 situation and forward those two items which can be common place in GAA and in our climate will be disastrous to Fixture Scheduling.
'What all this amounts to is that change is needed, badly needed, at this stage in our Club Competitions.
'CCC An Mhí feel that these must come in our Championships, Senior and Intermediate to be exact at both Football and Hurling to be exact. At least 2 rounds need to be removed to allow lee way to give Clubs and players more concrete dates. This would free up 4/6 weeks and help allow time for replays, time for poor weather, time for coaching, time for breaks and maybe most important time to take stock.
'Leagues we feel should not be changed. Leagues as they are structured in Meath are structured with the Club player in mind. While the County man is away the Club player must be catered for and with 7, 11 or 13 games the Leagues fill that void.
'2018 we in Meath will face a massive task to try and get our Club Competitions in place for 2019 and beyond and whether we like it or not make the square peg (Club) fit the round hole (County) in our Internal Competitions.
'It's as serious as that so let's get prepared'.
Most Read Stories