Round 3 SFC Qualifier Draw on Monday morning
June 21, 2019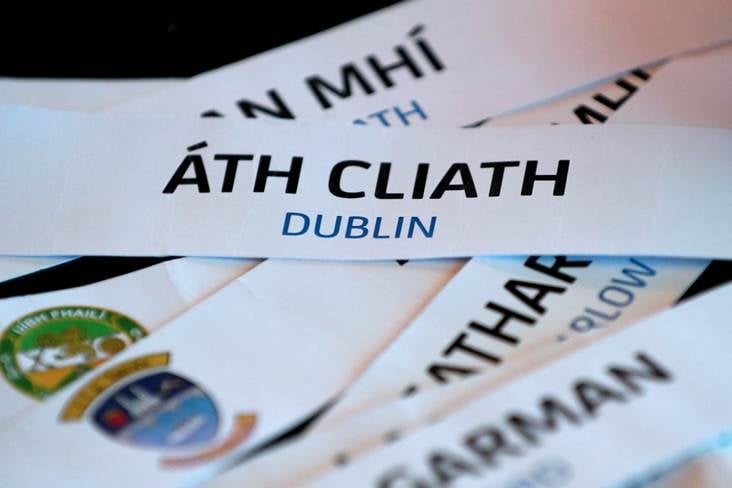 The GAA championship draw ©Inpho
The Round 3 qualifier draw of the 2019 All-Ireland Senior Football Championship will take place next Monday morning. It will be broadcast live on Morning Ireland on RTE Radio 1 just after 8.30am and also carried live on gaa.ie
The Round 3 draw involves all the winners from Round 2 draw against each other.
The first team drawn will have home advantage - exception: A Division 3 or 4 team from the current year's Allianz league drawn against a Division 1 or 2 team will have home advantage (Home Venues shall be subject to approval by the Central Competitions Control Committee and shall meet the criteria set down by the National Facilities/Health and Safety Committee.)
The draw is subject to avoidance of repeat pairings, where feasible. Possible repeat pairings include Antrim v Tyrone, Longford v Kildare, Derry v Tyrone, Westmeath v Laois & Down v Armagh.
The fixture details (dates/times/venues) will be confirmed by the CCCC on Monday afternoon with the fixtures scheduled for weekend of June 29th & 30th. All matches in this round of the Football Championship will be 'Winner on the Day', if required.
Teams Involved: Leitrim or Clare, Offaly or Sligo, Antrim or Kildare, Derry or Laois, Westmeath or Limerick, Longford or Tyrone, Down or Mayo, Monaghan or Armagh.
Remaining Championship Draw Dates - Round 4 Football | Monday, 1st July
Most Read Stories