Mayo look to new blood
November 29, 2017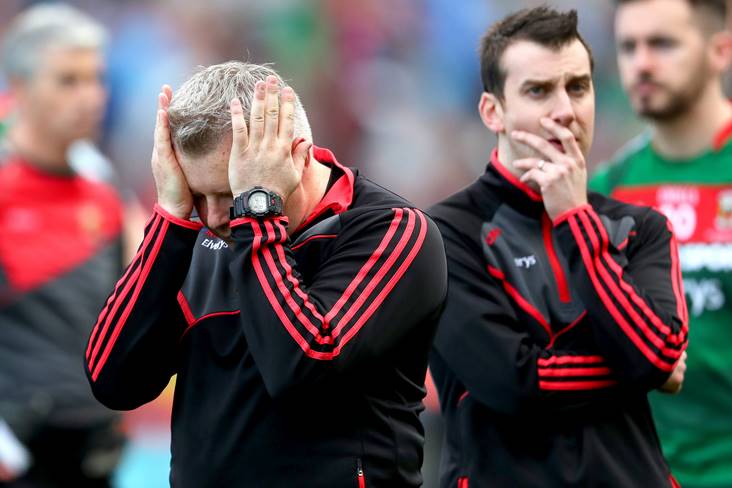 Mayo manager Stephen Rochford dejected after the game
Mayo manager Stephen Rochford and his backroom team are believed to have called up no fewer than 15 players to their squad.
The players have been brought in and put on a winter training programme with the view of making the squad for the 2018 campaign.
The Western People reports that 15 players have been added to the extended squad with many being only out of minor in recent years.
A lot of these players are expected to get a chance to impress during the FBD League which begins in early January. The majority of this year's squad will be unavailable as they will be on the county's team holiday which is travelling to Malaysia over the Christmas period.
Most Read Stories