Uncertainty continues to surround club fixtures
February 08, 2018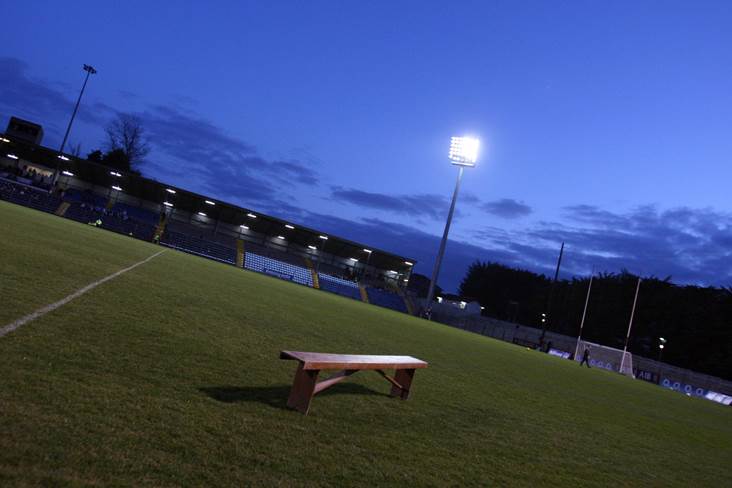 Lights half on for latest Qualifier fixtures and dates.
©INPHO/Donall Farmer.
by Stephen Reilly
'Uncertainty is a state of confusion' somebody probably wrote at some stage in history.
Well this certainly applies to the current state of club fixtures for the year ahead. The new format introduced at inter-county level has certainly brought about their fair share of uncertainty at club level with regards to fixtures.
The CCCC's in every county have new headaches to deal with this year and the scheduling of every county championship is at the head of this.
With April being a 'free' month for clubs, it looks as if many counties will opt to play a round or two of their main championships during this period.
However, mystery surrounds when the third round will be played as round robins, Super 8s, qualifiers, etc mean that no county has a clue when they will be able to focus entirely on the club scene.
The whole affair is borderline farcical as county board release master fixtures knowing that it will be virtually impossible to stick to those dates throughout the year.
There are some counties that have chosen to hold off the start date of their championships until their county teams are finished in their respective championships.
Why all counties don't follow suit is somewhat mind boggling as playing games in April and then a break of possibly up to three or four months is amateurish to say the least.
And yes, we are an amateur organisation (although some would argue differently), but splitting the club season makes no sense at all.
The GAA are nearing a situation where there will be two different seasons, one for inter-county and one for club. Would this be a bad thing? Of course, there are pros and cons, but as a short term solution, it may solve a lot of issues.
As it stands, club players have no idea of when to book holidays or plan for the year ahead. The GAA talk about holding on to their players and keeping them in the sport, but treating them with such disdain is certainly not the way to go about it.
Our suggestion for Croke Park is to have their inter-county season plus college competitions from January to August. An overlap is inevitable, so the club scene could start in May/June with the running of the leagues without county players. By the time they are concluded, attention could turn immediately to county championships and games would be played week on week like they are in the majority of other sports. If ran properly, the GAA could bring the club championships forward and see the complete season completed in a calendar year. 
Most Read Stories