Lee in favour of experimental rules
January 08, 2019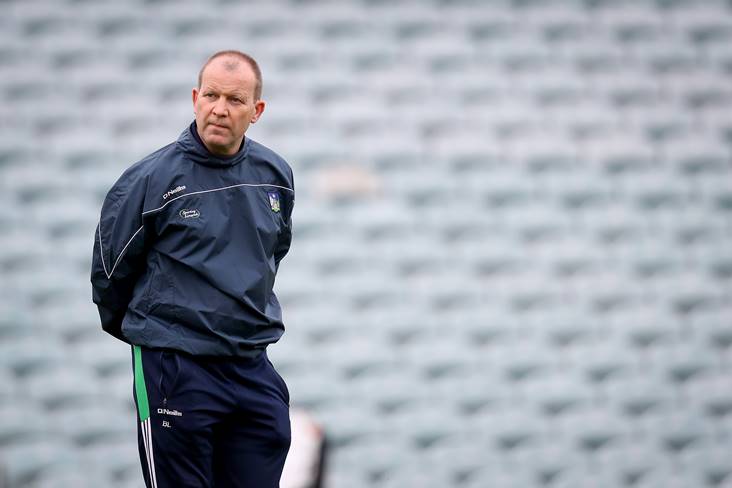 Limerick manger Billy Lee.
©INPHO/Oisin Keniry.
Limerick football manager Billy Lee believes the proposed rule changes "deserve a chance".
While most other managers seem to be slamming the latest collection of experimental rules, Lee offered some support following his side's McGrath Cup semi-final defeat to Cork:
"I think they are worth looking at. I know a lot of people are anti these experimental rules, but it depends on the style of football your team play. If you play a running game, you are going to be against them," he told The Irish Examiner.
"Against Cork, we didn't see any black cards. The kick-out is only being taken seven metres further out and how many sideline kicks would you normally have in a game? The three-handpass rule, I've no problem with that.
"These rules deserve a chance. At least we are trying to improve the quality of the product. Every manager is going to worry about his own county and that's absolutely right. I haven't heard the referees giving out about anything and yet I see a lot of people talking about referees. Let's see how the rules unfold over a period of time."
Most Read Stories