McCrann calls for change of mindset
May 17, 2019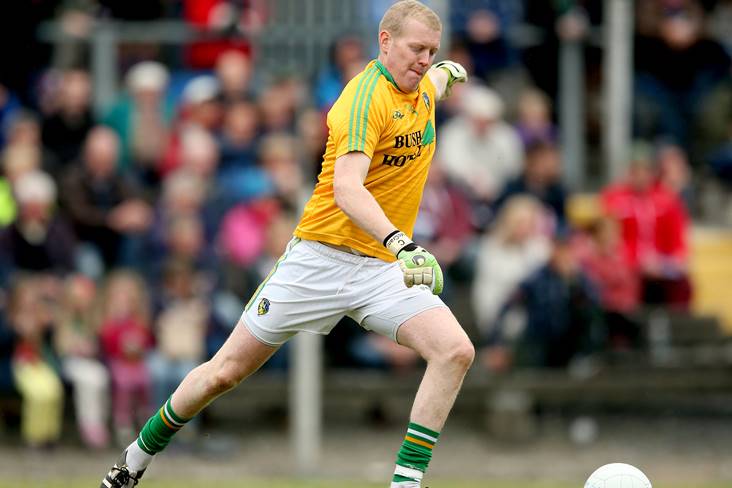 Leitrim goalkeeper Cathal McCrann. ©INPHO/James Crombie.
Leitrim goalkeeper Cathal McCrann believes that they must start believing that they can beat the bigger teams.
Once again, Leitrim went into a Connacht SFC clash with high hopes, but those hopes were dashed in ruthless fashion by Roscommon last Sunday.
Following a good league campaign, there were high hopes that they could make an impact on the provincial campaign, but McCrann admitted to the Leitrim Observer that it was back to the drawing board now.
"We have to change our mindset, the speed of thought has to be quicker but someday we will get there," said McCrann.
He added: "Over the course of the year the team is getting better. It's a good age, there are a lot of lads there that can play for another eight or ten years and that is a good thing.
"You want to get a win back. We lost the league final and lost here, it could put a dampener on the year. We just want to get a good draw in the qualifier, get another win and get the thing rolling again for next year for division three."
Most Read Stories