Margin of defeat disappoints Hyland
May 13, 2019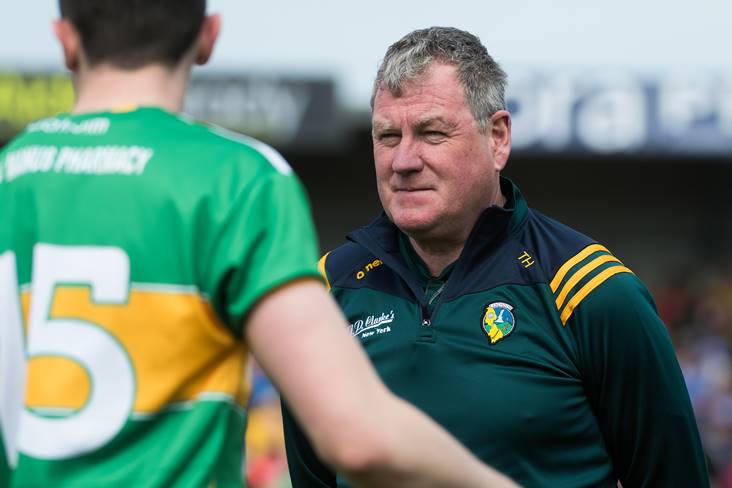 Leitrim manager Terry Hyland. ©INPHO/Evan Logan.
Terry Hyland admits Leitrim weren't clinical enough after they crashed to a heavy loss to Roscommon.
The optimism created by the county's promotion from Division 4 of the Allianz League in the spring turned to despair as they were handed a 3-17 to 0-12 drubbing at Hyde Park.
"The first half was all about taking the opportunities. They got three goals and coming in that gap is very hard. Our heads dropped," the Leitrim manager told RTE.
"As I said before, Leitrim are probably four or five years behind these lads in conditioning. You could see that as the game wore on. They have a lot to work on. At least we know where we are and what we have to do to get better. We work from there.
"The first opportunity for goal fell to Leitrim and we didn't take it. We probably needed that more than Roscommon. We had two other chances for goals in the first half. In balance, it's all about finishing, we didn't do that in the first half. The gap was too far then."
The Cavan man added: "The gap was disappointing today but if we had taken opportunities, it would have been a lot closer.
"They have to shake themselves down and get back on the horse."
Most Read Stories