Laois champions surprise young supporter who missed school visit
October 16, 2018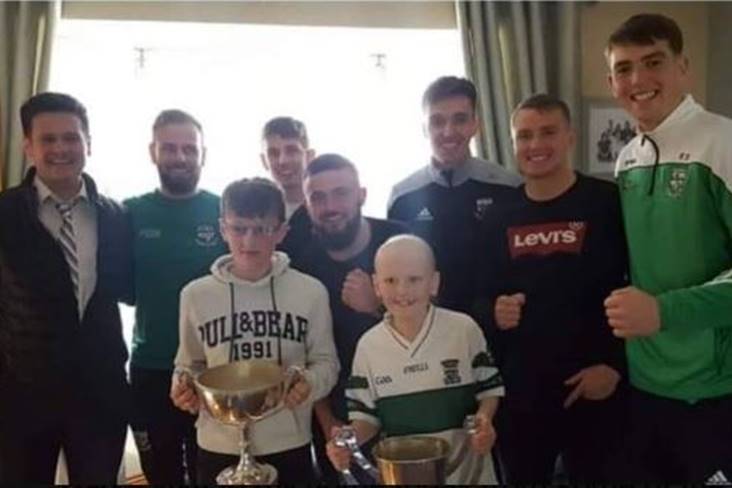 Portlaoise manager Malachy McNulty and his players made a surprise visit to young supporter Danny Rooney at his home.
Portlaoise were crowned Laois SFC champions for the 34th time after beating O'Dempsey's at O'Moore Park on Sunday.
Yesterday, the Portlaoise players took time out from their celebrations to visit the local schools. It has become almost tradition now for 'The Town' having won 11 of the last 12 county titles.
Unfortunately, young supporter Danny Rooney missed the Laois champions' visit to his school as he wasn't well enough to attend. However, after finding out about Danny's absence, the Portlaoise players, along with manager Malachy McNulty and the Jack Delaney Cup, stopped by to see him at his home.
Most Read Stories