Castleknock Ladies Footballers Go Solo to raise €7,500 for local hospice
April 27, 2020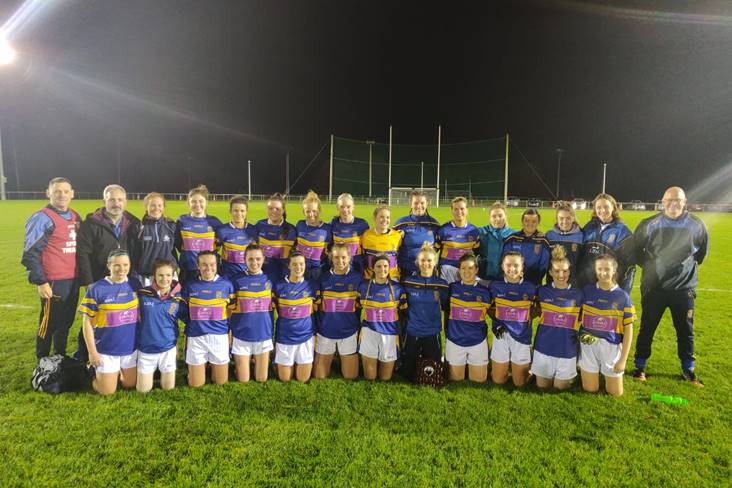 The Castleknock Intermediate Ladies Football team
At a time when we are all encouraged to 'go solo' that's exactly what the Castleknock Ladies Intermediate footballers plan to do.
On Saturday May 2nd the west Dublin team will complete a 24 hour solo challenge in aid of St Francis Hospice. Starting at midnight (Friday) the ladies will continuously solo the ball, passing between team members and management on the hour, every hour.
The 24 hour activity will be live streamed through their Instagram page @ckladies24hrsolochallenge.
"We acknowledge the tremendous compassion and care that is provided to people at St Francis Hospice and we feel this is our opportunity to show them our support," said team captain Jenny Hickey.

"We have members of our team who have experienced palliative care for their family members and friends and therefore recognise its incredible lasting power at an extremely difficult time in their lives. For everything they do for the people in our community we want to thank them and help them at a challenging time.
"The response to our call for support has been staggering. We originally set a target of €1,000 with 100% of the money donated going to St Francis Hospice but that target was quickly smashed and so we set a new target of €5,000. Again, that target was quickly met and we are already closing in on our latest target of €7,500.
"Year after year we have people supporting us on the pitch and now we would like those same supporters to help us raise these vital funds for St Francis Hospice. So please get behind us and give what you can for this incredible organisation."
Donations may be made at: https://give.everydayhero.com/ie/castleknock-intermediate-ladies-football-24-hour-solo-challe
Most Read Stories